Oracle Employees join hands with AROH to improve education facilities for children in slums
By NGOBOX
January 16, 2019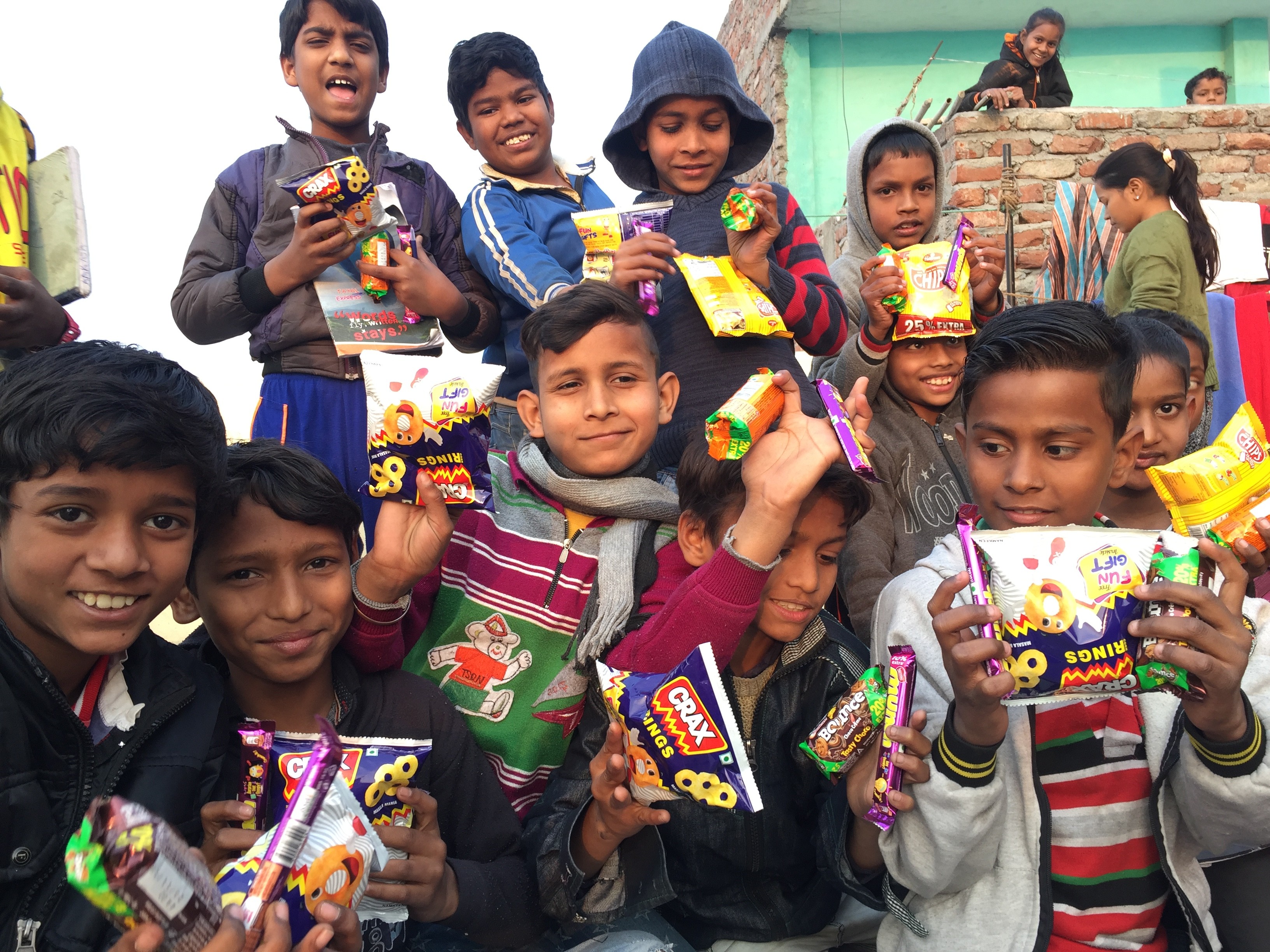 Our primary education is ridden with too many problems. Large number of primary schools have no buildings, what to talk of basic facilities like drinking water, urinals and electricity, furniture and study materials, etc. Large numbers of primary schools have inadequate teaching staff and many schools are even without teachers. At home, parents of poor children are not only ignorant, but also do not value education of their children. They often engage their children in labour or menial jobs thus wasting their precious childhoods. Both the school facilities and environment at home become responsible for children dropping out or not performing well in schools and not getting the desired learning outcomes. There is quantitative expansion of education, but in qualitative development we are still lagging behind.
AROH Foundation has been striving to improve leaning environments of children, both 'in school' and 'at home'. With an objective of improving learning outcomes of deprived slum children attending primary schools, AROH provides after school remedial education to children. PadhoaurBadhois the pioneering initiative which has been helping children, schools and communities to address the issue of low learning outcomes. The programme is supported by volunteers from various walks of life, corporate employees and others.
One of the PadhoaurBadho centres, located in the poor slum of Dallupura, was supported by employees from Oracle who undertook to revamp and refurbish the center and make it a delightful place for the children. 20 volunteers from Oracle worked to provide flooring and seating facilities for the children and painted the walls and installed eco-friendly LED lights. The volunteering employees also interacted with the children on various issues of health and hygiene and provided hand wash, hand sanitizer, and dustbins to keep the center clean and hygienic. Some essential stationary items and refreshments were also distributed to the benefit of 50 children enrolled at the center. The Oracle team has been mentoring the center through regular visits and support.
The team from Oracle has demonstrated commendable warmth, compassion and dedication throughout the drive and reminded us all that it is the call of hour that a sustainable and healthy environment should be a prime focus of our development plan. And mutual association within youth brigades of all sections shall be the most powerful enabler in catalyzing this process.
Tags
© Renalysis Consultants Pvt Ltd