Back to the Event Listing
Post an Event announcement
Advertise with us
Online store
Subscribe our Weekly Newsletter
More Events
---------------------------------------------
Applications Invited for Google Kick Start Coding Competition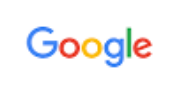 Organization: Google
Event Duration: 24 Mar. 2019 - 17 Nov. 2019
Apply By: 24 Mar 2019
Organization:
Google LLC is an American multinational technology company that specializes in Internet-related services and products, which include online advertising technologies, search engine, cloud computing, software, and hardware. It is considered one of the Big Four technology companies.
About the Event:
Kick Start offers coders around the world the chance to develop and hone their programming skills through online-hosted competition rounds. The three-hour rounds feature a variety of algorithmic challenges, all developed by Google engineers so that you get a taste of the technical skills needed for a career at Google (the top competitors from our Kick Start rounds may be invited to interview at Google!). The rounds are held regularly throughout the year at different times so they are easily accessible to coders everywhere. Each Kick Start Round is open to all participants, no pre-qualification needed, so you can try your hand at one or give them all a shot. Kick Start is one of the three competitions that Google holds for participants of all skill levels.
Overview: Each Contest consists of one or more rounds as may be more fully described in Rules posted on the applicable Contest website. Each round consists of one or more problems. In each round, you will receive a score based on the answers you provide to the problem(s). If a Contest has more than one round and your score exceeds a specified threshold or is one of a specified number of highest scores in that round, you will advance to the next round. Some Contests may use waitlists, which will be managed in accordance with Section 5.1 below.
Problems: In each round you will be asked to solve one or more problems, which may include one or more sub-problems. You will be awarded points depending on your performance on each problem or sub-problem. You will be able to access the problems on the applicable Contest website or online judge system when the round begins.
Submissions: You must submit your solutions for problems through such Contest website or online judge system.
Your submission must be in the format specified by the problem, the applicable Contest website or online judge system, and the Terms (with precedence given in that order). Deliberately obfuscated source code is not allowed.

You should submit your solutions within enough time remaining in each time period to avoid latency issues between your computer and Google servers. Solutions submitted after the applicable time period expires will not be accepted.
Modifying a Contest: Google may cancel or modify the structure, location, and times of a Contest to run such Contest in accordance with the Terms or to prevent an unfair result.
Practice Sessions: A Contest may offer a practice session before the qualification round. It is your responsibility to obtain all practice session details from the applicable Contest website. Performance in a practice session has no impact on your scores in a qualification round or any other round of a Contest. You are not required to participate in a practice session. You understand these sessions are only provided to you as a courtesy and Google will only provide limited support during any practice session.
How to apply:
Before participating in Kick Start, you must first have a g.co/coding competitions profile. After registration opens, and before the end of the single online round you can register for Kick Start at g.co/kick start. You can tell whether registration is open by checking Kick Start schedule. Contestants may participate in as many rounds as they like but for students graduating in 2019 or later, the following is recommended: For participants in India
Sunday, July 28, 2019 5:00 - 8:00

Sunday, August 25, 2019 5:00 - 8:00

Sunday, September 29, 2019 18:00 - 21:00

Sunday, October 19, 2019 13:30 - 16:30
Application Deadline: 24th March 2019
For more information please check the Link
Latest Online Store
Latest Tenders And EOIs
Latest News
© Renalysis Consultants Pvt Ltd