Back to the Event Listing
Post an Event announcement
Advertise with us
Online store
Subscribe our Weekly Newsletter
More Events
---------------------------------------------
Two-Weeks Capacity Building Workshop on Media and Communication Studies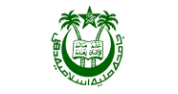 Organization: Jamia Millia Islamia
Event Duration: 22 Apr. 2019 - 04 May. 2019
Apply By: 28 Mar 2019
Title: Two-Weeks Capacity Building Workshop on Media and Communication Studies
Deadline: 28th March 2019
Introduction:
Research in the field of media and communication studies, as well as other social science disciplines, entails a diversity of methods, perspectives, techniques, and frameworks. This necessitates the need to train researchers and young faculty with an interdisciplinary orientation. Does the question arise what is interdisciplinary orientation? Is it a mere collection of diverse disciplines and people or a diverse range of orientations to the same sub some of the issues that the proposed workshop would address during the two weeks programme? In doing so, the idea is not to shun from the conventional disciplines. The aim rather is to inculcate interdisciplinarity to explore how the blend perspectives can offer a comprehensive understanding of the issues common across disciplines?
Eligibility Criteria:
Young faculty and Research Scholars from the following disciplines can apply:
Social Sciences: History, Sociology, Political Science, Economics, Public Administration and Public Policy, Anthropology, Int

Law, Commerce and Business Studies.

Mass Communication, Journalism and Media Studies, etc.

Humanities: Literature and Cultural Studies, etc.
How to Apply?
Interested participants can apply through online forms available at the link provided below and send filled in the registration form with photograph and CV to Workshop Coordinator on the email <cpepaccmg@gmail.com> by 28 March 2019.
For more information please check the Link
Latest Online Store
Latest Tenders And EOIs
Latest News
© Renalysis Consultants Pvt Ltd