Back to the Event Listing
Post an Event announcement
Advertise with us
Online store
Subscribe our Weekly Newsletter
More Events
---------------------------------------------
Applications Invited for Food System Vision Prize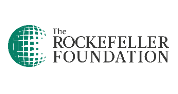 Organization: The Rockefeller Foundation
Event Duration: 02 Mar. 2020 - 17 Apr. 2020
Apply By: 05 Dec 2019
About the Organization:
The Rockefeller Foundation's mission is to promote the well-being of humanity throughout the world. The Foundation advances new frontiers of science, data, policy, and innovation to solve global challenges related to health, food, power, and economic mobility. The Rockefeller Foundation seeks to inspire and foster large-scale human impact that promotes the well-being of humanity by identifying and accelerating breakthrough solutions, ideas and conversations.
About Food System Vision Prize:
The Food System Vision Prize is an invitation for organizations across the globe to develop a Vision of the regenerative and nourishing food system that they aspire to create by the year 2050.
What Do They Hope to Accomplish?
The Rockefeller Foundation has partnered with SecondMuse and OpenIDEO to amplify the discourse on the state and the future of the world's many food systems. And to empower communities globally to develop actionable solutions and become protagonists in their own food future. Creating a compelling and progressive Vision for the future of our food system requires a culture of collaboration that rallies industry, policy, academia, and society to act as one. When they come together, they can deliver sustainable, nourishing diets for people and the planet by 2050.
Their Solution: The Food System Vision Prize
The challenges seem ominous: a global population approaching 10 billion, greenhouse gasses changing our climate, pollution poisoning our soil, air, and water. Yet, there are opportunities to address them if they act together to transform our food system.
A positive, inspirational Vision, in which they see the possible in our mind's eye, is the necessary, creative opening to any act of innovation or development they make in the real world. It has the potential to ignite a movement. And it inspires diverse stakeholders to rally and unite behind it. Without a Vision, and the plan it inspires, they do not progress from hope to action.
What's in it for you?
$2M will be distributed to the Top Visionaries, who will be eligible to receive a prize of $200,000 each.
The Finalists, who will be selected after a Refinement Phase that extends from 2 March - 17 April 2020, will also:
Join a cohort of Visionaries addressing systemic food issues via a virtual Accelerator and in-person convening;

Collaborate with a select team of advisors and stakeholders to further refine their Visions and find pathways to actualize them;

Participate in an Accelerator during which they will have access to media and storytelling training and a global platform via media exposure, in order to attract partners, connections, and other funder and philanthropic networks;

Refine and amplify their Visions further;

If in full compliance with the Prize Terms and Conditions, be announced as a Top Visionary and have the opportunity to participate in a recognition ceremony.
Prize Process:
Prize Participants may submit their Visions at any point during the Open Submission Phase and are encouraged to publish an initial post of their submission by the Early Submission Deadline on 5 December 2019. Participants who publish their submission by this deadline will have the opportunity to attend an invitation-only webinar with members of The Rockefeller Foundation's Food team, the Sponsors of this Prize. No preference will be given to participants who submit early; however, participants who do may benefit from the opportunity to connect with other participants, seek feedback on their submission, and engage with the OpenIDEO community team. All published submissions may be updated until 31 January 2020.

After the initial Open Submission Phase, Semi-finalists will advance to the Refinement Phase, where participants will be expected to (a) further develop and update their Vision statements, (b) respond to new application prompts on the Prize platform, and (c) include feasibility and data considerations in a further advanced submission.

In May 2020, up to 10 Finalists will progress to the Accelerator. The virtual Accelerator focuses on supporting Vision teams to continue on their path toward implementation and impact. The Accelerator will include mentorship, cohort-based learning, and one in-person workshop with advisors. During this phase, Visionaries will make further refinements to their Vision.

Top Visionaries will be announced on 13 September 2020 after confirmation of eligibility and adherence to the Prize Terms and Conditions. Prize funding will be released to teams that meet all requirements set out in the Prize Terms and Conditions, including the execution of any Affidavit requested by The Rockefeller Foundation.
For more information please check the Link
Latest Online Store
Latest Tenders And EOIs
Latest News
© Renalysis Consultants Pvt Ltd