Back to the Event Listing
Post an Event announcement
Advertise with us
Online store
Subscribe our Weekly Newsletter
More Events
---------------------------------------------
Applications Invited for Ayushman Bharat Start-up Grand Challenge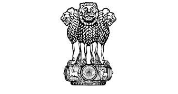 Organization: National Health Authority (NHA)
Event Duration: 13 Nov. 2019 - 18 Nov. 2019
Apply By: 18 Nov 2019
About the Organization:
National Health Authority is the apex body responsible for implementing India's flagship public health insurance/assurance scheme 'Ayushman Bharat Pradhan Mantri Jan Arogya Yojana'. NHA has been set-up to implement the PM-JAY at the national level. An attached office of the Ministry of health and Family Welfare with full functional autonomy, NHA is governed by a Governing Board chaired by the Union Minister for Health and Family Welfare.
About Ayushman Bharat Start-Up Grand Challenge:
Ayushman Bharat PMJAY Start-Up Grand Challenge is a call to action for the Indian start-up community to generate cutting-edge solutions for supporting the National Health Authority towards more effective implementation of Ayushman Bharat Pradhan Mantri Jan Arogya Yojana (AB-PMJAY) and empowering 500 million people to gain access to affordable healthcare. It is a unique, first-of-its-kind opportunity for start-ups to be a critical participant and stakeholder in implementing AB-PMJAY, the largest government-funded health assurance scheme in the world.
Objectives:
Harness and leverage innovation of home-grown start-ups in solving some of the key implementation challenges of AB-PMJAY

Bolster the ecosystem of AB-PMJAY and the larger healthcare sector of the country through technology-led, low-cost efficiencies of home-gown start-ups

Empower beneficiaries through quality, affordable and safe healthcare

Identify, recognize, reward and support best-in-class healthcare/med-tech start-ups to commercialize and scale-up their products/services

Give a fillip to private sector investment in the healthcare sector through mainstreaming and scale-up of start-ups

Strengthen startup – industry - government connect to support breakthrough innovations in healthcare.
Eligibility:
To apply, start-ups must meet the below eligibility criteria:
Start-ups as per definition set by Department for the Promotion of Industry and Internal Trade (DPIIT), Ministry of Commerce, Government of India and Start-ups recognized by DPIIT.

Innovative product/service that has showcased some measurable impact potential. For TRL level information, please click here.

The innovation must address one of the problem statements as highlighted under the Ayushman Bharat PM-JAY Start-Up Grand Challenge.

In case of medical technology (bio-medical) device start-ups, the product or service must be of Technology Readiness Level (TRL) 5 level and above as specified by BIRAC and should have CDSCO/FDA/CE or equivalent certification.
Indicative Sectors:
Start-ups aiming to improve operational efficiency of service delivery of AB-PMJAY and having applicability in healthcare market can apply from any of the following sectors:
Bio-medical devices

Digital health (Analytics, IT & ITeS for Fraud Control, Privacy and Data Security etc.)

Health communications (Information, Education and Awareness generation)

Hospital services and hospital management

Medical workforce training and capacity building

Quality assurance of service providers
Evaluation & Selection Criteria:
Innovation: The product/service should be innovative and aim to provide low-cost efficient and high-quality solutions. IP information in the form of patents, copyright etc. should be mentioned by the startup, wherever applicable.

Applicability: The innovation should demonstrate applicability and business viability and address a specific implementation challenge.

Scalability: The start-up should have a scale-able business plan and demonstrate the potential for commercialization.

Sustainability: The innovation should show potential for long-term use in a low-cost, affordable way.

Leadership: The founding or leadership team should be relevant to the business and should demonstrate knowledge, capability and passion to drive a thriving business while solving the problem at hand.
Awards:
Fiscal Incentives
Cash Prizes: Cash Prizes to all Winners
Non-Fiscal Incentives
Opportunities for testing and validation: Get quick access to top notch healthcare providers for conducting pilots, testing and validation opportunities.

Technology development and refinement: Get connected with top institutions in healthcare and allied sectors for technology development, refinement, and manufacturing support.

Procurement: Get public procurement support for startup products and services.

Work with State Governments: Support state governments in implementation of AB-PMJAY

Mentorship: Get mentorship from top healthcare corporates for adoption and business scale-up

Funding: Get connected with funders for commercialization and/or scale-up of product/service.
Last date to submit applications to the Ayushman Bharat PM-JAY Start-up Grand Challenge has been extended to 18th November 2019, 5 PM.
For more details, visit the Ayushman Bharat PM-JAY Start-up Grand Challenge website. For specific application-related queries, please write to us at sgc@nhaindia.in
For more information please check the Link
Latest Online Store
Latest Tenders And EOIs
Latest News
© Renalysis Consultants Pvt Ltd