Back to the Event Listing
Post an Event announcement
Advertise with us
Online store
Subscribe our Weekly Newsletter
More Events
---------------------------------------------
Applications Invited for G20 Global Leadership Program 2020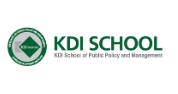 Organization: KDI School of Public Policy and Management
Event Duration: 17 Mar. 2020 - 27 Mar. 2020
Apply By: 26 Jan 2020
About the Organization:
KDI School of Public Policy and Management was established in 1997 to educate and develop the next generation of leaders in today's rapidly changing and globalizing economy. The School offers an innovative educational program focusing on policy and international issues and aims to transform mid-career professionals into leaders of their respective fields by equipping them with new knowledge, vision and a global perspective.
2020 G20 Global Leadership Program:
The intensive two-week program will include an overview of Korea's development experiences, development policy and G20 agenda issues such as quality infrastructure, climate change & green growth, sustainable development, international trade, aging population, 4th industrial revolution and strengthening of the financial system.
The program also incorporates a field study tour to other parts of the Korean peninsula. In order to witness firsthand Korea's development experiences, participants will be given an opportunity to visit key industrial and cultural sites.
Program Objective:
The G20 Global Leadership Program is co-hosted by the Ministry of Economy and Finance and Korea Development Institute (KDI) Scholl of Public Policy and Management.
As part of Korea's commitment to the G20 Seoul Development Consensus for Shared Growth set forth at the Seoul Summit in 2010, which aimed, "to add value to and complement existing development commitments" this program aims to enhance the participants' abilities to contribute to economic growth and reach global development goals in their respective countries and in the professional capacities they currently hold
Eligibility:
This program is designed for experienced practitioners and decision-makers who will be working in some capacity as a leader, change agent, or facilitator in promoting global development, or G20 agenda-setting

Each applicant should possess a minimum of 3years of work experience, or be at the middle manager level in his/her current field

A strong proficiency in the English language is required, as all courses and coursework will be conducted in English
Date and Venue: The program will be held on March 17-27, 2020 mainly in Seoul, but also in various other locations in Korea-including KDI School of Public Policy and Management campus in Sejong city
For additional information, please refer to the KDI School website www.kdischool.ac.kr or email at g20@kdis.ac.kr
The application deadline for the program is January 26th, 2020.
For more information please check the Link
Latest Online Store
Latest Tenders And EOIs
Latest News
© Renalysis Consultants Pvt Ltd