Back to the Event Listing
Post an Event announcement
Advertise with us
Online store
Subscribe our Weekly Newsletter
More Events
---------------------------------------------
Applications Invited for 2020 Wellbeing Cities Award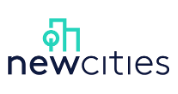 Organization: NewCities
Event Duration: 16 Jun. 2020 - 17 Jun. 2020
Apply By: 05 Feb 2020
About the Organization:
NewCities is a global nonprofit committed to shaping a better urban future, headquartered in Canada. They have a decade's experience curating and producing innovative content about the most important emerging urban trends. They do this through their events, their knowledge-sharing platforms, and actionable research.
Wellbeing Cities Award:
The Wellbeing Cities Award recognizes those initiatives by offering a powerful global platform to tell their story and inspire others. Additionally, following a two-round application process, laureates will be announced at the annual Wellbeing Cities Forum on June 16-17, in Montréal, QC, where they will meet a global network of leaders committed to urban wellbeing.
Categories:
They will accept applications in the following categories:
Integrating nature and biodiversity,

Planning for better urban health,

Building a vibrant urban economy,

Supporting cohesive communities,

Prioritizing wellbeing
Why apply?
Join a strong global network dedicated to urban wellbeing. Connect with representatives from more than 100 participating cities from 30 countries in 5 continents.

Share best practices with like-minded professionals. The Award aims to put on a global stage the most innovative solutions for urban wellbeing, allowing policy-makers, planners and leaders from around the world to share best practices and learn from one another.

Spread the word about your initiative. Last year, the work of our applicant and laureate cities generated more than 500 media hits on platforms such as The Huffington Post, Smart Cities World, The Monocle Urbanist podcast… On social media, our stories of urban wellbeing reached nearly 19 million people around the world.

Boost your work on wellbeing. Applying to the Award provides an opportunity to obtain feedback and reflect on the success of your initiatives for wellbeing.
Benefits to laureate cities:
Laureates of the Wellbeing Cities Award are placed at the heart of a global conversation on a key urban issue. They are invited to take part in NewCities' activities throughout the year following their selection to promote their work on urban wellbeing.
Visibility and Media
Promotion of their initiative in local and global media through a dedicated media campaign spearheaded by NewCities;

An invitation to showcase their initiative on a global stage at the Wellbeing Cities Forum during a dedicated session;

Invitations to other relevant urban innovation events to be organized by NewCities and partners;

Recognition and visibility as Wellbeing Cities;

Access to NewCities' extensive network of urban leaders worldwide.
Knowledge sharing with peers
An opportunity to lead a thematic workshop during the Wellbeing Cities Forum to present their initiatives to other experts and professionals;

An invitation to participate in working groups on policy and planning for wellbeing during the Forum;

Personalized networking opportunities arranged by the NewCities team.
Who can apply?
Applicants must:
Be representatives of a city or of a regional or national authority that coordinates and works with cities in a given territory;

Describe an initiative or strategy that has been implemented in a city and that aims to improve the wellbeing of its residents;

Submit applications on behalf of a single city.
The application must be approved by a senior staff member or elected official who has the authority to enroll the city in the Wellbeing Cities Award.
Criteria:
Laureates cities are selected by NewCities and its collaborators based on achievement; levels of inclusivity and collaboration with local stakeholders; demonstrated leadership and commitment to wellbeing; and inspiration for others through sharing best practices.
Timeline:
December 2019 - Nominations by the Wellbeing Cities Award Advisory Board

January 8th to February 5th, 2020 - Call for applications - First round

Early February 2020 - Selection of finalists

Mid-February to Early March 2020 - Second round of applications from finalists

Mid-March to Early April 2020 - Evaluation and selection by Jury

June 16-17, 2020 - Montréal, QC - Announcement of laureates at the Wellbeing Cities Forum

Summer and Fall 2020 - Ongoing recognition and support of laureate cities
For more information about the Wellbeing Cities Award, please write to: wellbeing@newcities.org.
For more information please check the Link
Latest Online Store
Latest Tenders And EOIs
Latest News
© Renalysis Consultants Pvt Ltd