Back to the Event Listing
Post an Event announcement
Advertise with us
Online store
Subscribe our Weekly Newsletter
More Events
---------------------------------------------
Applications Invited for WE4F Asia EDGE Ag-Energy Prize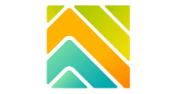 Organization: Water and Energy for Food (WE4F)
Event Duration: 15 Jun. 2020 - 19 Jun. 2020
Apply By: 29 Jan 2020
About the Organization:
Water and Energy for Food Grand Challenge (WE4F) mission is to expand the sustainable scale of small and growing enterprises (SGEs) that impact the sectors of food and water, food and energy, or all three sectors at the nexus (food, water, energy) to increase the sustainability of agricultural food value chains and address environmental and climate resilience in developing countries and emerging markets – with a particular focus on the poor and women.
WE4F Asia EDGE Ag-Energy Prize:
The Water and Energy for Food (WE4F) Asia Enhancing Development and Growth through Energy (EDGE) Ag-Energy Prize seeks business owners and entrepreneurs in Southeast Asia with game-changing innovations operating at the nexus of renewable energy, and agriculture.
The prize competition will spur, recognize, and reward outstanding enterprises from both youth innovators and mid-stage businesses in the Southeast Asian footprint. The prize competition aims to:
Identify and fund promising innovators at the nexus of renewable energy and agriculture;

Explore market activity about the nature, progress, and scale of small and growing enterprises in the region; and

Improve awareness of WE4F and Asia EDGE development initiatives among the business community.
The Prize is open to mid-stage businesses and youth innovators. Applicants will be judged on their understanding of the problems within the sector, the potential social impact of their innovation, the viability of their business model, and their ability to target markets at the base of the pyramid.
Why Participate?
The Prize includes a $355,000 cash prize purse for winners and runners-up, travel sponsorship to participate in the Clean Asia Energy Forum in Manila, the Philippines in June 2020, and customized acceleration services from the WE4F Asia Regional Hub.

In addition, 10 mid-stage and 5 youth innovator prize finalists will benefit from recognition on the WE4F website, communications materials, and travel support to participate in a co-creation workshop in Bangkok, Thailand in March 2020 to discuss challenges and opportunities in the renewable energy, and agriculture nexus in Asia.
Eligibility:
Mid-Stage Enterprises Eligibility
To be eligible for the mid-stage prize, enterprises must have existing services or products in the renewable energy – agriculture nexus. Enterprises with unit costs of $100 or less must have a minimum of 2,500 customers; while enterprises with a unit cost of greater than $100 must have a minimum of 1,000 customers to be eligible.
Youth Innovators Prize
For the Youth Innovators Prize, applicants must be under the age of 30 with a pre-revenue or post-revenue business model innovation in the renewable energy – agriculture nexus. The company must have a working prototype or minimum viable product along with a demonstrated BOP market segment being targeted, and be registered and operating within the countries in section.
Criteria:
Applicants will be judged on:
Understanding of the problems within the sector

Potential social impact of their innovation

Viability of the business plan

Ability to target markets on the base of the pyramid
Contact Details: WE4FAgEnergyPrize@gmail.com
For more information please check the Link
Latest Online Store
Latest Tenders And EOIs
Latest News
© Renalysis Consultants Pvt Ltd