Back to the Grant Listing
Post a Grant announcement
Advertise with us
Online store
Subscribe our Weekly Newsletter
More Grants
---------------------------------------------
Application invited for the Projects Addressing the Human Impact Of Climate Change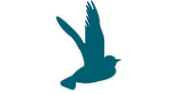 Organization: Fledgling
Apply By: 01 Oct 2019
Grant Amount: 25000 USD
About the Organization:
Fledgling is a small private foundation founded by Diana Barrett and guided by her vision that film and other creative media projects can educate, engage and mobilize us around entrenched and complex social issues that affect the most vulnerable. Their goal is to explore, support, and deepen the role of documentary film and other forms of visual storytelling in larger social change efforts
Purpose of Grant:
Climate change is an urgent issue with far-reaching effects that are already happening. While public awareness about climate change has increased, there is a need to do more to highlight the impact of climate change on the health and economic status of already vulnerable populations.

Strong stories can help keep this issue at the forefront of the public conversation as critical decisions are being made by policymakers, businesses and communities about how to best protect against and mitigate the effects of climate change to that end; they are looking for projects that provide new perspectives on climate change. More specifically, they are interested in stories that highlight how climate change exacerbates economic inequality and health disparities. They seek projects that have a unique power to inspire, educate and mobilize diverse audiences.
Grant Amount:
They will award 3-5 outreach and engagement grants that range from $15K to $25K and will give priority to projects that are well positioned to make an impact quickly.
Considerations:
The Story
Fledgling sees storytelling as a lever to improve the lives of the most vulnerable. We know that a strong filmmaking vision and a beautifully crafted story are essential. We are looking for non-fiction, compelling, and timely stories that illustrate the urgency and impact of climate change. Projects should have unique power to inspire, educate and mobilize diverse and sometimes overlooked audiences. We will give priority to those projects that seek to reach a U.S. audience and focus on American communities.
Stage of Project
They understand that audience engagement planning and implementation can happen at any point in the life of a project. However, before committing funds, we need to understand how the story develops and whether it can carry the project's outreach and engagement goals. Typically, film projects have at least at a rough cut that we can review. We will give priority to projects that are complete or will be ready to launch within 6 months and can be deployed to influence the political and social conversations around climate change and the need for action.
Issue Area
They are interested in those projects that highlight the immediate and long-term health and economic impacts of our changing climate. Climate change is an urgent issue and the effects on individuals and communities are wide ranging – including but not limited to increases in diseases related to poorer air and water quality, a greater number of heat related illnesses and deaths, increases in and changing patterns of vector-borne diseases, forced migration, sea level rise and economic insecurity. Successful projects will have the potential to engage audiences around climate change through the lens of public health and economic justice.
Audience Engagement and Distribution
They are seeking projects that can be quickly deployed and are looking for thoughtful, ambitious and achievable ideas about using the content. Having nonprofit or other partnerships in place, unique plans to build viewership and timely calls to action will help a project stand out.
Budget
They will consider the overall budget and prioritize projects where our outreach and engagement funding can play a key role in moving a project forward or seeding an idea for greater impact and momentum. Funding may not be used for production expenses. We will prioritize projects that have secured most of their production funding and have a solid plan in place to close any budget gap.
Eligibility:
They welcome applications from individual filmmakers and media makers. Student projects are not eligible. Before receiving a grant, all applicants must have a 501c3 fiscal sponsor based in the United States. This does NOT need to be in place for you to submit the application, but it must be in place for the funds to be disbursed. They will give priority to projects that have not yet received funding from The Fledgling Fund.
Application Timeline:
Online Application Opens: August 21, 2019
Applications Due: October 1st at 5pmEST
Grants Announced: Late November
For more information please click the Link
Latest Online Store
Latest Tenders And EOIs
Latest News
© Renalysis Consultants Pvt Ltd