Back to the Grant Listing
Post a Grant announcement
Advertise with us
Online store
Subscribe our Weekly Newsletter
More Grants
---------------------------------------------
Applications Invited For Pratham Books STEM Library Grant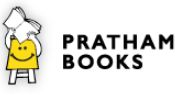 Organization: Pratham Books
Apply By: 01 May 2019
Organization:
Pratham Books is a nonprofit publisher introducing children to the joy of reading. Every second child in India cannot read at her grade level. This immense reading deficit comes from a variety of reasons, an important one being the dearth of reading material beyond textbooks in school. Without easy access to books in their mother tongue languages, children struggle to learn to read and practise their reading skills. Since 2004, Pratham Books have been creating engaging storybooks in multiple languages and formats to help children discover the joy of reading – in languages they can understand, set in locations they can recognise, featuring characters with whom they can identify, and telling stories that capture their attention and fuel their imagination. The organization mission is to see 'a book in every child's hand'.
About the Grant:
In keeping with the mission of putting a book in every child's hand, Pratham Books is inviting applications for a STEM Library Grant. With an aim to ignite curiosity in children, Pratham Books want to give away 500 STEM library kits each comprising of 100 books that explore STEM (Science, Technology, Engineering, and Mathematics) subjects.
Why STEM:
Sometimes, Maths and Science can be daunting for children. However, when concepts are presented in a fun and engaging manner children find it easier to grasp and retain them. There is a dearth of simple, informative books for young readers and access to these books will help children in their learning journey.
Pratham Books has developed a special set of books that will enrich the child's current curriculum and be a useful classroom aid for the teachers.
What is a STEM Library Kit:
The kit is a wall-mounted modular library unit that can be put up in any classroom or library. English, Hindi, Kannada, Marathi, Gujarati, and Tamil books will be given away based on the language-of-instruction in the classroom/learning center. These books will evoke curiosity in children and encourage them to discover and ask questions about the world around them.
Guidelines to apply for a STEM Library Kit:
The organization should be a Non Profit Organization registered under the Societies Registration Act of 1860 or Section 25 of Companies Act of 1956 or any other legal entity under regulations of Government of India OR a Government or Low budget Private School.

The organization should be working with children from low income communities.

The organization should have a functioning reading program/ active library for children with fixed reading hours outside curriculum. This reading program must give children access and opportunities to read book, which are not a part of the set curriculum and are read for the pleasure of reading.

The organization should be working with children from Grades 3 to 8.

The reading program that the applicant runs should impact at least 150-200 children of the community.

The organization would be required to sign a Memorandum-Of-Understanding with Pratham Books and give regular updates and feedback on the outcomes of the library received. The organisation would have to share at least one structured report before March 2020 (a set format will be shared by Pratham Books).

The organization should be open to collaborating with Pratham Books on a programmatic intervention as per need, requirement and interest. This could be any or all of these – digital intervention, volunteering opportunities, storytelling sessions, research related programs, marketing campaigns, opportunities for interaction with children.

Only online applications sent through THIS link will be eligible for the grant. E-mail or printed applications will not be accepted.

Preference would be given to organisations who have never received a grant from Pratham Books before.

The STEM Library kit from Pratham Books is available with books in the following languages only: English, Hindi, Kannada, Marathi, Gujarati, and Tamil. The kits will be granted taking into consideration the language-of-instruction in the classroom or learning center.

Pratham is also looking for new partners in this journey, so organisations who have not yet benefited from any grant from Pratham Books before will get first preference.
Applying for the grant:
Please click on "THIS"link available on the website to apply for the library grant.
Application Deadline: 1st May 2019
For more information please check the Link
Latest Online Store
Latest Tenders And EOIs
Latest News
© Renalysis Consultants Pvt Ltd