Back to the Grant Listing
Post a Grant announcement
Advertise with us
Online store
Subscribe our Weekly Newsletter
More Grants
---------------------------------------------
Applications Invited For Research Funding To Support Research Projects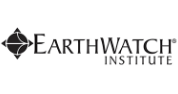 Organization: Earthwatch Institute
Apply By: 30 Apr 2019
Grant Amount: 80000 USD
About The Grant:
Earthwatch's overarching goal is to support research projects that produce rigorous, relevant, and impactful science, address global change, and actively involve citizen-scientist participants. EI distribute requests for proposals (RFPs) annually. EI evaluate proposals based on scientific merit, appropriateness of citizen-scientist activities, expected project outcomes and impacts, safety, and logistics.
Annual budgets range between US $20,000–$80,000, with most of this covering participant expenses. EI follow a per-capita model of funding, with final field grants provided based on the number of participants fielding on the project. It provides funding for 3 years, subject to passing an annual performance review. Funding is renewable, upon submitting a research renewal proposal.
Earthwatch Institute fund the following field expenses:
field equipment

PI and co-PI transport to the field

participant field transportation

field technicians

support staff (including: cooks, logistics coordinators, wildlife guards, etc.)

food and housing for PIs/co-PIs, field technicians, and Earthwatch participants
Funding Requirements:
To fit our citizen-science model, unless otherwise stated in the request for proposals, all proposed projects must:
Have a 3-year or longer duration (longer-term research may receive priority support);

Incorporate field-based research;

Have data gathered primarily by citizen-scientist participants recruited by Earthwatch;

Field 4 to 10 teams per year that span 7 to 14 days, each accommodating 4 to 20 participants per team as needed for data collection. Team size should not exceed the capacity to effectively engage participants in fieldwork;

Provide housing for participants within a reasonable distance from the research site;

Be conducted in English, with all communications and supporting documents in English;

Educate each team of Earthwatch participants about the research and its relevance; and

Share project data with appropriate natural-resource managers and (when feasible) contribute to open-source datasets to maximize the impacts of the project.
Requirements:
All proposals must be submitted by a researcher with a PhD, who is planning to function as the project PI. Degrees must be from an accredited academic institution in the area of study of the proposed project. Graduate students currently working on their PhD may have their faculty advisor submit a proposal for their research. The advisor must be listed and function as the PI of record and maintain all scientific oversight of the research until the student's doctoral degree is awarded. All submitting researchers must be affiliated with a university, government agency, or science-focused NGO.

EI encourage graduate student participation in projects as research technicians. We particularly are interested in helping support developing scientists from emerging nations, although such applicants must still meet the above requirements.

EI strongly encourage scientists with an interest in working with 15-18 year-old students to apply for funding. PIs and support staff with relevant experience should highlight this experience in their proposal.

While in the field, Earthwatch participants must be led by qualified personnel. PIs are required to field on at least 20 percent of the teams during the field season. Co-PIs and/or qualified research technicians can lead the remaining teams.

The person leading Earthwatch participants must have experience leading groups afield. The leader must be fluent in English, familiar with Earthwatch safety protocols and guidelines as described in the Earthwatch Field Manual, and certified in first aid. Additionally, that individual must be able to communicate about the research effectively with participants, respond to questions, and connect the research to a larger global context.

The Earthwatch application process begins with the submission of a pre-proposal. Requests for pre-proposals (RFPs) are distributed annually and will be accepted through the deadline indicated on them.
Submission Details:
Pre-proposals for new projects to begin in 2021 will be accepted beginning in April 2019.

EI select pre-proposals for development into full research proposals, based on:

PI qualifications;

Rigor and relevance of the proposed science; and

Goodness-of-fit for citizen science
Application Deadline: 30th April 2019
For more information please check the Link
Latest Online Store
Latest Tenders And EOIs
Latest News
© Renalysis Consultants Pvt Ltd