Back to the Grant Listing
Post a Grant announcement
Advertise with us
Online store
Subscribe our Weekly Newsletter
More Grants
---------------------------------------------
Applications Invited To to Improve the Effectiveness of Interventions used in the Elimination of NTDs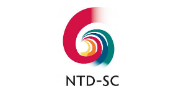 Organization: Neglected Tropical Diseases Support Center
Apply By: 31 Jul 2019
About the Organization
The Neglected Tropical Diseases Support Center (NTD-SC) optimizes operational research to achieve The World Health Organization's Roadmap targets. Supported by the Bill & Melinda Gates Foundation and USAID with actively involved global partners, this work aims to harness research efforts to control and eliminate NTDs. The NTD-SC is Secretariat for the Coalition for Operational Research on Neglected Tropical Diseases.
About the Grant
The Neglected Tropical Diseases Support Center (NTD-SC) at The Task Force for Global Health is currently soliciting proposals for operational and implementation research to improve the effectiveness of interventions used in the elimination of neglected tropical diseases (NTDs).
Although NTD programs have achieved control and elimination targets in many settings, these goals have been hard to attain in some contexts due to implementation challenges. A number of distinct health system, contextual and community factors may be responsible for reducing the overall effectiveness and impact of NTD interventions along the delivery continuum. Focused operational and implementation research to understand barriers and to test feasible solutions to overcome them can improve the overall effectiveness of these interventions and their equity and impact within NTD programs. The research generated by this call will form the basis of a framework of evidence-based solutions to implementation challenges as well as guide further research to improve intervention effectiveness.
Research proposed for this call will investigate and solve persistent challenges associated with the implementation of NTD programs, focusing on different elements of either mass drug administration (MDA) or morbidity management and disability prevention (MMDP).
Proposals should include a clear strategy i) to improve NTD intervention effectiveness so as to support countries toward achieving the control and elimination targets set by the World Health Organization (WHO) and ii) to quantify this improvement. Examples include, but are not limited to:
Addressing barriers to accessibility, acceptability, and uptake of an intervention among specific population groups through context-specific approaches.
Testing of novel and cost-efficient ways to motivate and sustain the cadre of people who deliver NTD interventions, whether part of the formal health system or part of a non-formal workforce.
Developing and testing simplified and effective rapid assessment tools within the community to tailor social mobilization approaches to MDA.
Identifying methods to improve community ownership of NTD interventions and document impact.
With this call, the NTD-SC – which serves as Secretariat of the Coalition for Operational Research on Neglected Tropical Diseases (COR-NTD) –seeks proposals that are nested within national programs and target lymphatic filariasis, onchocerciasis, schistosomiasis and trachoma. Projects will be funded with UK aid from the British government through the NTD-SC which serves as Secretariat for the Coalition for Operational Research on NTDs (COR-NTD). Selected projects should be aligned with WHO's disease-specific targets and guidelines.
Applications will be evaluated based on the following:
Research intervention must be nested within national NTD programs and respond to documented programmatic needs

A plan for measuring the improvement in program performance (including effectiveness, equity) achieved as a result of the research intervention

Collaboration between national and international research teams

Theory of change guiding the research

Scientific merit of the research methods

Considerations for scale up of the output

Plan for knowledge translation

Value for money
Maximum duration of the project: 20 months (must be completed by March 31, 2021)
Submissions are made through a web form: https://app.smartsheet.com/b/form/c69f0b62a2aa4c3aaa02484e93e2dc01
Deadline for submission
Priority deadline: June 3, 2019 at 11:59 PM EDT
Regular deadline: July 31, 2019 at 11:59 PM EDT
What will be funded
Research to address barriers to interventions such as mass drug administration or morbidity management and disability prevention

Research targeting preventive chemotherapy programs for lymphatic filariasis, onchocerciasis, schistosomiasis and trachoma

Research nested within national NTD programs

Operational or implementation research
For more information please check the Link
Latest Online Store
Latest Tenders And EOIs
Latest News
© Renalysis Consultants Pvt Ltd