Back to the Grant Listing
Post a Grant announcement
Advertise with us
Online store
Subscribe our Weekly Newsletter
More Grants
---------------------------------------------
Applications Invited for 2019 Global Forest Watch Small Grants Fund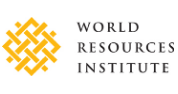 Organization: World Resources Institute
Apply By: 15 Mar 2019
Grant Amount: 40000 USD
Organization:
Global Forest Watch (GFW) is a free, online forest monitoring and alert system that provides timely and actionable information to support sustainable management and conservation of forest landscapes. GFW data and tools have been used by journalists and civil society organizations around the world to conduct advocacy, launch campaigns, and strengthen local forest management and law enforcement activities on the ground. Global Forest Watch is made possible by a growing partnership of over 90 organizations convened by the World Resources Institute.
About the Grant:
The Global Forest Watch Small Grants Fund (SGF) seeks to promote broad uptake and innovative use of GFW tools and data by civil society around the world. Successful projects translate information into action, applying GFW to overcome challenges in protecting the world's forests. See past grantees winners here. In 2019, the Small Grants Fund will continue to focus on rapid response to deforestation early warning – converting near real-time deforestation or fire alerts into action. Specifically, successful Small Grants Fund applicants will clearly articulate how they plan to incorporate two datasets – the Global Land and Discovery (GLAD) weekly deforestation alerts and/or the VIIRs active fire alerts – into improved forest management, law enforcement and advocacy.
Benefits:
The SGF awards organizations between $10,000 and $40,000 USD

The number of projects awarded can range from 8-15, with 12 being the average

Trainings and technical assistance are provided throughout the project implementation period, which will run from June 2019 – May 2020.

SGF recipients become part of a network of organizations and receive benefits that extend beyond the lifetime of their grant, including membership in the GFW

Partnership, opportunities to connect with likeminded groups through GFW events and online forums, participation in GFW trainings and webinars, and opportunities to test new GFW features and applications.
Eligibilities
Organization Eligibility:
Be legally constituted as non-profit and non-governmental; Have a total annual budget greater than $30,000 USD; Possess a computerized financial system for tracking and recording expenses; Be able to complete an organizational assessment document (containing questions regarding organization governance, financial and compliance structure) in fluent English. Receive a rating of medium to low risk on WRI's organizational assessment, which will be carried out once finalists are provisionally selected.
Project Eligibility:
The Small Grants Fund seeks applications for projects that clearly demonstrate how the organization intends to use Global Forest Watch's near real-time data (GLAD alerts and/or VIIRS active fires alerts) to enhance local responses to forest threats. Applicants are also encouraged to use additional GFW data as relevant, including other datasets on forest changes (such as the GLAD annual tree cover loss layer), land cover (such as the Intact Forest Landscapes layer), and land use (such as concessions data). Applications should clearly articulate who the project aims to influence and how project activities will lead to improved identification and response to deforestation.

Projects may target one or more of the following actors: Companies; Local or federal government agencies; Communities

Journalists: General public

Projects may employ one or more of the following approaches to influencing these actors: Capacity building, Advocacy, Enforcement, Storytelling/journalism
Geographic Eligibility:
To ensure that the geographic area of your project is eligible with the GLAD alert system, you will be asked to choose from the list of countries in the Appendix. The application will also ask you to indicate the specific area(s) where you will be implementing your project.
Application Process:
To apply, please visit the Grants and Fellowship page on the GFW website and click on "Apply Now." This link will direct you to the online application. Once you have started your application, you may save and return to it anytime. The application contains three sections: basic information, financial information, and project information. You will also be required to upload a project budget, using a template that will be provided to you via the application software. Each section should be completed in its entirety
Application Deadline: 15th March, 2019
For more information please check the Link
Latest Online Store
Latest Tenders And EOIs
Latest News
© Renalysis Consultants Pvt Ltd