Back to the Grant Listing
Post a Grant announcement
Advertise with us
Online store
Subscribe our Weekly Newsletter
More Grants
---------------------------------------------
Applications Invited for 2019 Innovation in Addressing Gender-Based Violence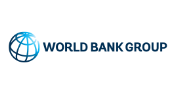 Organization: World Bank Group
Apply By: 13 Sep 2019
Grant Amount: 100000 USD
About the World Bank
The World Bank is a vital source of financial and technical assistance to developing countries around the world. We are not a bank in the ordinary sense but a unique partnership to reduce poverty and support development. The World Bank Group comprises five institutions managed by their member countries.
Established in 1944, the World Bank Group is headquartered in Washington, D.C. We have more than 10,000 employees in more than 120 offices worldwide.
General Introduction
Gender-based violence (GBV) is one of the greatest social, economic and development challenges facing the world today. At least one-third of women across the globe experience GBV and the health and development consequences that this violence brings. The costs of violence are substantial. Violence against women and girls impedes full participation in society, limits access to education, labor force participation and ownership of assets, to name a few. For intimate partner violence alone, selected country estimates suggest that out-of pocket expenditures, lost income and reduced productivity can amount to up to 3.7% of GDP more than what many governments spend on primary education.
The SVRI and the WBG are requesting proposals for innovative research and interventions or related activities that will contribute to improved responses and prevention of genderbased violence in low and middle income countries.
Eligibility of Applications
Applications for support under this award should be affiliated with a recognized, legally constituted research institution or organization with existing research or programming capacity on violence against women and girls.

A maximum of two proposals will be considered for funding per applicant. Only one award through this mechanism may be held by an applicant until the project has been completed.

Award applications that are proposing work on behalf of UN Agencies and the World Bank Group will not be considered. Previous award winners will not be considered as principal applicants.

To be eligible for funding proposals must have at least one partner from a low or middle income country, with preference given to projects led by organizations based in low or middle income countries.
Nature of Supported Projects
All projects under this call should focus on GBV prevention and response in low and middle income countries.
Types of projects that may be supported through this call for proposals include:
Piloting, adaptation, testing and/or scale up of new or promising interventions, including formative research that will contribute to the design of GBV prevention interventions or evaluations of effective scale up and adaptation;

Qualitative studies that explore the effectiveness and process of creating change with innovative GBV prevention interventions or the acceptability, impact, and process of change created by interventions that support and assist survivors of GBV;

"Integration projects" that test the integration of GBV prevention or prevention and response components or activities in an intervention with a primary objective other than reducing GBV, like those in other development sectors, including large infrastructural projects;

Self-contained intervention research projects that are either stand alone or fit

within a larger project which will build on, or support GBV prevention or response intervention learning, including formative research studies, pilot or feasibility studies;

Costing studies on promising/effective GBV interventions to assess value for money;

Adding a new component/arm to an already funded intervention that can provide additional insight into the effectiveness of intervention components;

Secondary analysis of existing data that will provide insights into addressing VAW more effectively and sustainably.

Studies to measure ripple/spillover effects of women's economic empowerment or political participation programming on GBV.

Research on the role of the private sector in GBV prevention and response, what effective strategies can they deploy within organizations and the communities they work with.
Projects supported by the SVRI and the World Bank Group should:
Adhere to international safety and ethical guidelines

Focus on low and middle income-settings

Be conceptualized within a human rights framework

Strive to be cross-sectoral and multi-disciplinary

Where relevant and appropriate endeavor to engage the community that is being researched

Challenge the gender hierarchy that contributes to GBV in order to promote gender equality

Inform policy, programs and services and serve to strengthen access to comprehensive care and support for survivors
Types of Violence
Gender-based violence can include but is not limited to, intimate partner violence, sex trafficking, sexual harassment, harmful practices such as early and forced marriage, so called "honor" killings, and female genital mutilation/cutting.
Closing date for applications 13 September 2019
Award Information Summary
Level of award: $100,000USD

Period of award: awards are tenable for up to 24 months.

Closing date for applications: 13th September 2019

Further information: email svri@mrc.ac.za or vawg@worldbank.org
For more information please check the Link
Latest Online Store
Latest Tenders And EOIs
Latest News
© Renalysis Consultants Pvt Ltd