Back to the Grant Listing
Post a Grant announcement
Advertise with us
Online store
Subscribe our Weekly Newsletter
More Grants
---------------------------------------------
Applications Invited for Arts Research programme from researchers and practitioners.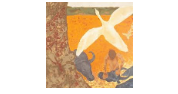 Organization: India Foundation for the Arts
Apply By: 28 Jun 2019
Grant Amount: 400000 INR
Grant title: Applications for Arts Research programme from researchers and practitioners.
Deadline: 28th June 2019
We are inviting proposals for our Arts Research programme from researchers and practitioners who are interested in undertaking research projects that investigate marginalised or relatively unexplored areas; intend to create spaces for dialogue between theory and practice; offer new readings/frameworks of artistic practices; and use interdisciplinary approaches to break new conceptual ground, among other things.
IFA specifically encourages projects in Indian languages other than English, so as to contribute to discourse in various language contexts.
Research projects should have clear research objectives, in-depth background survey, critical research questions, rigorous methodologies, and specific outcomes that will be shared in the public domain. The outcomes could be books, essays, films, etc.
Who can apply?
The programme is open to proposals from scholars, researchers, and practitioners, across disciplines.
You are eligible to apply if you are an Indian national, a registered non-profit Indian organisation, or have been resident in India for at least five years.
If you are applying on behalf of an institution, please include information on the organisation as well as the memorandum of association/trust deed, annual reports, and audited statements of accounts for the past three years.
Eligibility Criteria
India Foundation for the Arts (IFA) makes grants to individuals and organisations under its various programmes. The criteria for eligibility to apply under these programmes are as follows:
Only Indian nationals or persons living in India for more than five consecutive years

Organisations registered in India as a society, trust, foundation, association of persons, section 8B not-for-profit company or any other not-for-profit entity

Foreign nationals can be part of a team, but funds cannot pay for their expenses

Foreign nationals cannot be the Principal Investigator/Grantee in case a Grant made to a not-for-profit registered in India

Eligibility of PIO (Persons of Indian Origin) and OCI (Overseas Citizen of India) Card Holders will be decided on a case to case basis in accordance with the law as and when the need arises

Persons who have a past history of financial delinquency with IFA are not eligible

Persons who have failed to deposit at IFA agreed deliverables from an earlier IFA grant are not eligible

Persons who have previously received a letter from IFA disallowing them from applying in the future for any reason are not eligible

More than one individual can apply for a grant if they have a joint account. If they do not, then only one among them should apply with the others as collaborators
Application process
You may choose to write your proposal in any Indian language, including English. IFA staff would be happy to answer any questions regarding this programme. You can approach us to discuss your ideas for suggestions and comments, before sending in your final proposal.

Your proposal will be assessed with the help of external evaluators and all decisions on grants made by IFA will be final.
Please include the following in your proposal:
The content of the proposal should have clear research objectives, an in-depth background survey, critical research questions, rigorous methodologies, and specific outcomes;

Supporting material, if any, which gives us a sense of your work;

Your curriculum vitae;

A detailed breakdown of budged that explains how funds will be utilised. Please also mention funding anticipated from other sources, if any; and

Your address, telephone numbers, and e-mail address
For more information please check the Link
Latest Online Store
Latest Tenders And EOIs
Latest News
© Renalysis Consultants Pvt Ltd