Back to the Grant Listing
Post a Grant announcement
Advertise with us
Online store
Subscribe our Weekly Newsletter
More Grants
---------------------------------------------
Applications Invited for BIRAC-Social Alpha Quest for Assistive Technologies - Supported by Mphasis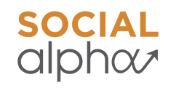 Organization: Social Alpha
Apply By: 15 Aug 2019
Grant Amount: 5000000 INR
About Social Alpha
Social Alpha architecture is built around a not-for-profit platform, Foundation for Innovation and Social Entrepreneurship (FISE) and operates through a nationwide network of technology and business incubation infrastructure, sponsored and enabled by Tata Trusts, Government of India and a number of academic, philanthropic and corporate partnerships.
BIRAC-Social Alpha Quest for Assistive Technologies Supported by Mphasis
Vision
The World Bank estimates that there are anywhere between 40 to 80 million Persons with Disabilities (PwDs) in India—i.e. one in twelve households has a family member with a disability. However, due to low literacy levels, social stigma and lack of opportunities, PwDs remain the most excluded members of Indian society. Additionally, India lacks a vibrant market of assistive technologies (AT) and inclusive solutions that cater to, and empower PwDs.
It is their mission to improve the availability, accessibility and affordability of innovative assistive technology solutions to enable a better quality of life for millions of PwDs in India.
The BIRAC-Social Alpha Quest for Assistive Technologies, supported by Mphasis is a search for the top 10 innovative and entrepreneurial teams in the country that have developed market-ready assistive technologies and inclusive solutions.
Assistive Technology In India
Key Challenges In The Ecosystem
Fragmented Market
Current market is represented by a small segment of users, restricted to urban hubs

Poor data on PwDs makes it difficult to develop sustainable sales channels

Segmented market makes it difficult to collect user feedback

Limited ways to broadcast information about the solution
Poor Demand Generation
End users are not able to afford the existing products in the market

Lack of data on consumer needs and expectations results in poor market fit and poor quality products

Lack of accessibility and knowledge about the solutions
Broken Supply Chain
Cottage industry – Products are not designed for manufacturing and the ecosystem has limited manufacturing partners

Limited sales and distribution partners lead to difficulty in creating physical linkages and providing after sales services

Low funds in the ecosystem, which attract less number of innovators, institutes and VCs
Program Offerings
Up To 10 Winners To Receive
Social Alpha Accelerator for Inclusive Solutions
A three month accelerator designed by business and sector experts, to fast-track the market access journey of a startup

Up to INR 20 Lakhs for implementation of Work Order

An initial support of up to INR 10 lakhs and follow-on support of INR 10 Lakhs on meeting certain criteria

Need-based clinical validation, engineering, manufacturing, and licensing support of up to INR 30 lakhs

Support worth up to INR 10 Lakhs for Design and Manufacturing optimisation, and up to INR 20 Lakhs for Clinical Validation subject to due-diligence

Delivery channel identification and implementation of distribution strategies

Customised support will be provided for the development of product delivery channels for each start-up

Advisory support from 3 institutes with complementary expertise

The partners will cover aspects of business and strategy, implementation and user-base understanding, and funding respectively
Marketing Support and Community Building
Strategic marketing support through the online and offline partners, as well as access to multiple sector-specific events

Follow-on funding opportunity up to INR 50 Lakhs

Long term business incubation support from the Social Alpha ecosystem, including seed capital investment programs, subject to due-diligence
Access  to Open Innovation platform
The platform is an online enabling ecosystem of innovators, funders, technical experts and other stakeholders across the supply chain.
Who Can Apply?
BIRAC-Social Alpha Quest for Assistive Technologies, supported by Mphasis, is a search for start-ups, social enterprises, or non-profits who have created innovative products, equipment, or systems that enhance the learning, working and daily living for persons-with-disabilities.
Individual innovators are also eligible to apply for the program. As the Quest is looking for innovators to work on establishing marketing channels for existing products, and not research and product development, only those with developed ideas and/or prototypes should apply.
A company which has applied has to be owned by resident Indian citizen i.e. at least 51% of capital in the company is owned beneficially by resident Indian citizen or by Indian companies eventually controlled & owned by a resident Indian citizen.
Application Deadline 15th Aug 2019
For more information please check the Link
Latest Online Store
Latest Tenders And EOIs
Latest News
© Renalysis Consultants Pvt Ltd