Back to the Grant Listing
Post a Grant announcement
Advertise with us
Online store
Subscribe our Weekly Newsletter
More Grants
---------------------------------------------
Applications Invited for Biopama Action Component Medium Grants 2019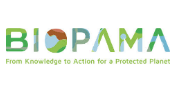 Organization: BIOPAMA
Apply By: 21 Sep 2019
Grant Amount: 400000 Euro
About the Organization
The BIOPAMA Action Component provides funding opportunities to address protected and conserved areas, sustainable use of biodiversity, natural resources priorities for actions on the ground in Africa, the Caribbean and the Pacific (ACP) countries.
Background:
The Biodiversity and Protected Areas Management (BIOPAMA) Programme is an initiative of the ACP Group of States financed by the European Union's 11th European Development Fund (EDF). It is part of the EU Biodiversity for Life Flagship initiative (B4Life) which supports efforts to halt loss of biodiversity and ecosystem services and is jointly implemented by the International Union for Conservation of Nature and Natural Resources (IUCN) and the Joint Research Centre of the European Commission (JRC).
BIOPAMA aims to improve the long-term conservation, sustainable use of natural resources and ecosystem services in African, Caribbean and Pacific (ACP) countries, in protected and conserved areas and surrounding communities. Protected and Conserved Areas and the landscapes within which they are located have indeed a central role to play in preserving the biodiversity and ecosystem services that the majority of rural communities depend on for sustainable livelihoods.
Financial allocation:
The overall indicative amount made available for the 2019 Medium Grant call for proposals is seven million two hundred thousand euros (7 200 000 EUR). The BIOPAMA AC Validating Committee reserves however the right to allocate more funds in order to award more Medium Grants.
Size of grants
Any grant requested under this call for proposals must fall between the following minimum and maximum amounts:
Minimum amount: EUR 100 000

Maximum amount: EUR 400 000
Eligibility criteria
There are three sets of eligibility criteria, relating to:
Actors:
the lead applicant, i.e. the entity submitting the application form;

if any, its co-applicant(s) (the lead applicant and its co-applicants are jointly referred to as "applicants").
Actions for which a grant may be awarded (see section 3.2 below).
Costs:
the types of costs that may be taken into account in setting the amount of the grant
Eligibility of the applicants (i.e. applicant and co-applicant(s)):
The lead applicant may act individually or with co-applicant(s). The partnership approach is recommended for the BIOPAMA AC medium grants.
Applications can be submitted in English or French by 21 September 2019 at 23:59
For more information please check the Link
Latest Online Store
Latest Tenders And EOIs
Latest News
© Renalysis Consultants Pvt Ltd