Back to the Grant Listing
Post a Grant announcement
Advertise with us
Online store
Subscribe our Weekly Newsletter
More Grants
---------------------------------------------
Applications Invited for Exploration Grant in the areas of Conservation, Education, Research, Storytelling, and Technology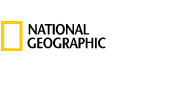 Organization: National Geographic
Apply By: 15 Jan 2020
Grant Amount: 30000 USD
National Geographic is the official magazine of the National Geographic Society. They primarily contain articles about science, geography, history, and world culture.
Exploration Grant:
An Exploration Grant application is a request for funding by an experienced project leader in the areas of conservation, education, research, storytelling, and technology. The applicant and his or her team members are expected to demonstrate successful completion of similar projects with measurable and/or tangible results. If you have received a grant from National Geographic in the past, you may submit a new proposal after you have closed your previous grant record.
Grant projects last one calendar year or less. If you apply for more than one year of funding, your proposal will be sent back to you to revise and resubmit for the next deadline. Projects are typically funded for between US $10,000 and US $30,000.
The next deadline for many opportunities is January 15, 2020. Please refer to individual opportunities for details.
All applications received by 11:59 p.m. U.S. Eastern Time on the deadline will be reviewed, and decisions announced 4 months later.
Eligibility criteria:
Application
All applications must be submitted through our online application system. They do not accept mailed or emailed applications. All application materials must be submitted in English.

Early Career Grant and Exploration Grant projects last one year or less. Project start dates should be a minimum of six months after the submission deadline to ensure any awarded funds are received in time
Project Leadership
You may submit a proposal as the project leader for only one project at a time. You must submit a final report and media from any previous grants for which you were the leader before applying to lead a new project.

Organizations can apply for grants, but the person within the organization who will lead the project—not the institution—should be the applicant and will be expected to meet the requirements of the grant.

Students should not submit in their advisor's name. The individual responsible for carrying out the project should apply and write the application.
Age Restrictions
All applicants must be at least 18 years old at the time they submit an application. There is no upper age limit for Early Career Grants. However, if you have more than five years of full-time, professional experience in the field of your project focus, you do not qualify for an Early Career Grant. Time in graduate school does not count toward this experience limit.
For more information please check the Link
Latest Online Store
Latest Tenders And EOIs
Latest News
© Renalysis Consultants Pvt Ltd