Back to the Grant Listing
Post a Grant announcement
Advertise with us
Online store
Subscribe our Weekly Newsletter
More Grants
---------------------------------------------
Applications Invited for Grants For Research Proposals In Improving Understanding of Climate, Environment and Health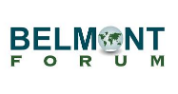 Organization: Belmont Forum
Apply By: 06 May 2019
Grant Amount: 10500000 Euro
About The Organization:
The Belmont Forum is a partnership of funding organizations, international science councils, and regional consortia committed to the advancement of interdisciplinary and transdisciplinary science. Forum operations are guided by the Belmont Challenge, a vision document that encourages international transdisciplinary research providing knowledge for understanding, mitigating and adapting to global environmental change.
About The Grant:
A call for research proposals to improve understanding of the pathways between climate, environment, and health to protect and promote human health and well-being in the face of climate challenges. Multilateral, inter- and transdisciplinary research projects will investigate where significant uncertainties exist that are barriers to action; address complex climate, ecosystem and health pathways to determine processes underlying causal links; and foster the use of scientific information and climate-related decision support tools to better inform planning and enhance resilience.
Research consortia should make use of transdisciplinary, end-user focused approaches to investigate and address the linkages between climate, environment and health. Projects should seek to bridge knowledge gaps, understand health risks, improve predictability, and deliver usable data, information, and innovative solutions to planners and decision makers. Research outputs should help to improve preparedness and response to climate's impacts on health and support climate services, prevention, adaptation or development measures that provide significant population health benefits. Global geographic diversity is encouraged to increase the scalability and applicability of the project out-comes, including working with low- and lower middle-income country (LLMIC) partners where data, knowledge, services and solutions are lacking. Consortia are strongly encouraged to foster innovative institutional relationships that will sustain the development of new partnerships and capacity to address climate-related health risks.
Eligibility:
Proposals must be eligible to receive funding from at least three participating Partner Organisations established in three different countries and should include researchers from the natural sciences (including climate), health/medical sciences, social and economic sciences or humanities, as well as societal partners (i.e. public health organisations, civil society organisations). Researchers from countries not supported by any of the partner agencies can participate in the research project at their own expense.
A total of 12 funders from 8 countries have committed up to €10.59m of cash plus additional in-kind resources for this call. The call aims to support 10-12 projects of between three and four years duration.
How To Apply:
A two-step process will apply, with a mandatory Expression of Interest (EoI) at the first step, and submission of full proposals at the second step.

EoI's and full proposals must be written in English and submitted electronically via the Belmont Forum Grant Operations website: http://bfgo.org.

All call documents, including guidelines for applicants and national/regional requirements, and the submission portal can be found at the Belmont Forum Grant Operations website: http://bfgo.org.

Links to training modules for proposers on the Belmont Forum YouTube channel. can also be found on the Belmont Forum website: http://www.belmontforum.org.

Before starting to prepare proposals, applicants are advised to contact their National Contact Points as listed in the annex documents for the call.

EoI's will be used to check eligibility, fit to scope of call and to aid in the planning of the peer review process.
Application Deadline: 6th May 2019
For more information please check the Link
Latest Online Store
Latest Tenders And EOIs
Latest News
© Renalysis Consultants Pvt Ltd