Back to the Grant Listing
Post a Grant announcement
Advertise with us
Online store
Subscribe our Weekly Newsletter
More Grants
---------------------------------------------
Applications Invited for U.S. Mission India Public Diplomacy Grants Program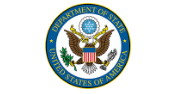 Organization: U.S. Embassy
Apply By: 23 May 2019
Grant Amount: 20000 USD
Grant title: Applications for U.S. Mission India Public Diplomacy Grants Program
Deadline: 23rd June 2019
For the purposes of determining if an award is submitted on time, we will utilize the time-stamp provided by Grants.gov. This deadline is firm and is not a rolling deadline. If organizations fail to meet the deadline noted above their application will be considered ineligible and will not be considered for funding.
Background: The U.S. Embassy New Delhi believes that investing in the skills development of Indian youth leaders not only helps to strengthen the talent pool within the country to address pressing socio-economic issues but also builds effective future partners for endeavors advancing U.S./India strategic interests. In order to be maximally effective thought leaders, change-makers, and partners to the U.S. later in their careers, young Indian leaders must build their understanding of global affairs not only through local classroom study but also through exposure to American systems of academic and research inquiry and consensus-based problem solving.
Objectives: The objective of the program is to offer to our target audience of youth leaders three facilitated MOOCs (Massive, Open, Online Courses) on themes of foreign policy importance; provide the opportunity for these leaders to apply their knowledge through "real-world" decision-making on policy matters through diplomacy simulations; and expose them to higher education opportunities in the United States.
Program Description: The REPS Office of the U.S. Embassy's Public Affairs Section seeks proposals for a program entitled" World Affairs in Theory and Practice." Implemented at the New Delhi American Center (NDAC), this competitive program will draw from a target audience of high-achieving undergraduate-level students connected to academic programs in the fields of international affairs, sustainable development, human rights, health policy business, and related disciplines.
For each course, the grantee will:
Select the most compelling/relevant MOOC courses on global health, environmental security, and international trade on offer from American universities, as well as the related diplomacy simulations, offered by the U.S. Department of State's Diplomacy Center and other sources.

Develop and execute an application process to recruit 90 high-performing undergraduate youth leaders. The grantee shall divide the youth leaders into 3 cohorts of 30 participants, with each cohort taking a separate thematic MOOC course.

Recruit a local facilitator for each course/simulation who is an expert in the topic, whether as an academic or a practitioner. Additionally, the grantee shall work closely with the REPS Office to identify officers within the Mission who could be invited to participate in select MOOC and simulation sessions around their areas of expertise.
Other Eligibility Requirements:
Organizations must have a Data Universal Numbering System (DUNS) number from Dun & Bradstreet http://fedgov.dnb.com/webform and an active SAM registration (www.SAM.gov). The U.S. Department of State will not make an award to an applicant until the applicant has complied with all applicable DUNS and SAM requirements by the time the Department is ready to make an award.
Applicants must register with Grants.gov prior to submitting an application. Registering with Grants.gov is a one-time process; however, it may take weeks to have the registration validated and confirmed. Please begin the registration process immediately to ensure that the process is completed well in advance of the deadline for applications. Until that process is complete, you will not be issued a user password for Grants.gov, which is required for application submission.
For more information please check the Link
Latest Online Store
Latest Tenders And EOIs
Latest News
© Renalysis Consultants Pvt Ltd