Back to the Grant Listing
Post a Grant announcement
Advertise with us
Online store
Subscribe our Weekly Newsletter
More Grants
---------------------------------------------
Applications Invited for UNICEF Funding Opportunity for Tech Start-ups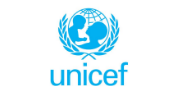 Organization: UNICEF
Apply By: 15 Jun 2019
Grant Amount: 90000 USD
Grant title: Applications for UNICEF Funding Opportunity for Tech Start-ups
Deadline: 15th June 2019
The UNICEF Innovation Fund is looking to make $50-90K equity-free investments to provide early stage (seed) finance to for-profit technology start-ups that have the potential to benefit humanity.
If you've got a start-up registered in one of UNICEF's programme countries and have a working, open source prototype (or you are willing to make it open-source) showing promising results, the UNICEF Innovation Fund is looking for you.
Who we're looking for?
An Open Call to Join This Year's Ai/Ml/Data Science Cohort
Data Science + Artificial Intelligence
We are currently looking to invest in companies that are using data science, machine learning, artificial intelligence or similar technologies to build solutions. Click here to read more about the kind of AI/ML/DS startups we are looking for.
We invest in frontier technologies that exist at the intersection of $100 billion business markets and 1 billion person needs. Examples of these include, but are not limited to:
Blockchain: Using distributed ledger technologies to reduce the cost and to increase the speed, transparency, identity and accountability of financial transactions.
Drones: Developing software modules that can improve drone operations, data processing and sharing or supply chain management systems for testing drones in areas with low connectivity.
Virtual and Augmented Reality: Providing new, immersive ways that can enhance our learning experience, expand our understanding of complex systems and improve how we interact with one another.
Data Science: Compiling and analyzing large data collections where they are scarce, allowing the visualization of large amounts of data in intuitive ways, or creating new machine learning models and frameworks for using data more effectively.
Artificial Intelligence: Using AI tools (such as optimization or pattern recognition) or the newest Deep Learning or Transfer Learning techniques to address social or environmental problems
How to apply?
go to www.unicefinnovationfund.org
Click on 'Submit' and then 'Submissions by Start-ups'
For more information please check the Link
Latest Online Store
Latest Tenders And EOIs
Latest News
© Renalysis Consultants Pvt Ltd