Back to the Grant Listing
Post a Grant announcement
Advertise with us
Online store
Subscribe our Weekly Newsletter
More Grants
---------------------------------------------
Applications Invited for World Innovation Summit for Education (WISE) Awards Program 2020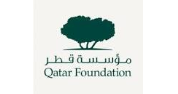 Organization: Qatar Foundation
Apply By: 20 Jan 2020
Grant Amount: 20000 USD
About the Organization:
Qatar Foundation (QF) is a non-profit organization made up of more than 50 entities working in education, research, and community development. Their unique ecosystem—supported by partnerships with leading international institutions—is built on initiatives that address our most pressing challenges, create global opportunities, and empower people to shape our present and future.
2020 WISE Awards:
Each year, the WISE Awards recognizes and promotes six innovative projects that address global education challenges and transforming communities. The selected projects are models of excellence that serve as an inspiration for others to improve education through innovation and creative action.
Each WISE Awards winning project will receive US$20,000, and will benefit from increased public interest through media exposure and other channels. The WISE Awards is not a grant scheme aimed at supporting projects, nor is it intended to be a source of funding for new and untried ideas. Any such applications or nominations will not be considered.
Who can apply/nominate a project for the WISE Awards?
The 2020 WISE Awards submission procedure accepts both applications and nominations.

Ongoing/existing education projects run by any type of organization such as colleges, universities, academic networks, school's consortia, civil society and community organizations, governments, international agencies and private-sector companies working in the field of education are invited to apply or nominate.

Projects can also belong to any education sector such as pre-primary, primary, secondary, tertiary, vocational training, higher education, special needs education, education for people with disabilities, informal learning, and distance-based, non-formal and lifelong learning.

Finally, projects from any part of the world can apply or be nominated for the WISE Awards.
Applications:
Applications should be for original works and projects, and should be submitted by a representative working within the project. All applicants should therefore guarantee that their organization, or they themselves, originated the project, and should not hold WISE liable for any action or claim from a third party with respect to the project submitted.
Nominations:
Nominations can be submitted by persons external to the organization running the project, this could be a beneficiary, partnering organization, government agency…etc. Nominators will be requested to identify themselves in the submission form, although this information will be kept confidential by WISE, nominators may or may not request information from the project in order to best fill out the nomination form. However, WISE will contact nominated projects if they are shortlisted for the Pre-Jury evaluation.
What type of projects are we looking for?
The WISE Awards recognize innovative educational projects that have already demonstrated a transformative impact on individuals, communities and society.
The ideal project would be an ongoing, innovative and impactful education initiative that:
1. Has an excellent record of proven success
2. Is financially sustainable
3. Has a clear plan indicating the project's future objectives and future development
4. Is scalable
5. Is replicable in other contexts and regions of the world
6. Has a clear understanding and knowledge of:
its innovative nature;

its distinctiveness within its sphere of action, and;

the type and depth of its impact on its beneficiaries
What is the submission process?
Eligible Submissions
It is possible to apply for a WISE Awards on behalf of your own project, or to nominate another project for the WISE Award.
In order for the application/nomination form to be eligible, your submission must:
Be entered into the official form on the online system (curriculum vita or other forms of documents will not be considered)

Be complete and accurate

Be submitted in English

Be submitted online by the official deadline at https://programs.wise.org.qa/

In the case of an application, the form must include the contact details of two supporters (e.g. former donors, local governments, other NGOs, etc.)
How are the projects selected and evaluated?
Innovation Assessment: In the event that your project is amongst the finalist projects, applicants agree and allocate time for an onsite innovation assessment. This assessment will be on site and/or from distance between March and June 2020.
Pre-Jury: A Pre-Jury of education experts will be responsible for evaluating the initial applications or nominations and will propose a shortlist of finalists based on the criteria and the information
Jury:
The shortlisted applications of the finalists will be reviewed by a Jury composed of prominent educational figures drawn from government, civil society, the private sector, international organizations, universities and social entrepreneurs. The Jury will select the six winning projects.

Prior to any decision by the Pre-Jury and the Jury, and during the entire selection process, WISE and/or the Pre-Jury or the Jury reserve the right to ask for clarification or supplementary information or documentation from the applicants. Additionally, information provided on the submitted forms will be reviewed and, in the event of any false or inaccurate information, the application will be deemed invalid.
Timeline:
The deadline for submission of applications is January 20, 2020, 13.00 GMT.

The Pre-Jury will review all eligible applications.

The shortlisted Finalists will be announced in May 2020.

An Innovation Assessment will be organized, as described below.

The Jury will review the finalists based on the submitted forms and the evaluations conducted onsite.

Announcement of the six winners mid-October 2020.

The six winners will be visited onsite by the WISE film team starting October 2020.
For more information please check the Link
Latest Online Store
Latest Tenders And EOIs
Latest News
© Renalysis Consultants Pvt Ltd