Back to the Grant Listing
Post a Grant announcement
Advertise with us
Online store
Subscribe our Weekly Newsletter
More Grants
---------------------------------------------
Applications Invited from Non Profit Organizations for Bajaj Group's CSR Grant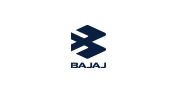 Organization: Bajaj Group
Apply By: 15 Dec 2019
Title - Applications Invited from Non Profit Organizations for Bajaj Group's CSR Grant
Overview
Bajaj Group believes that the true and full measure of growth, success and progress lies beyond balance sheets or conventional economic indices. It is best reflected in the difference that business and industry make to the lives of people.
Through its social investments, Bajaj Group addresses the needs of communities residing in the vicinity of its facilities, taking sustainable initiatives in the areas of health, education, environment conservation, infrastructure and community development, and response to natural calamities.
For society, however, Bajaj is more than a corporate identity. It is a catalyst for social empowerment. It is the reason behind the smiles that light up a million faces.
Its goodwill resonates in the two simple words that live in the collective consciousness of Indians Hamara Bajaj.
Introduction
The philosophy of social responsibility and commitment to give back to the society underlines the Bajaj way of conducting its businesses for a number of decades. Bajaj Group in its quest for nation building has undertaken various philanthropic activities and social work through its corporate and non-corporate entities besides providing financial support to such causes. The wide spectrum of community development endeavors undertaken by Bajaj companies — embracing everything from health and education to women's empowerment to water conservation and more — has touched, and changed, many lives. As a part of its ongoing social responsibility, Bajaj group of companies proposes to expand its support to voluntary activities in development sector.
The adjoining sections detail the application process to access Bajaj Grants under CSR.
Eligibility Criterion
The eligibility criterion for applicant organisation are as follows:
Is a registered NON-Profit organization in India (Society/ Trust/ Sec.8 or old Sec.25)

Has Income Tax registration under 12A AND 80G.

Complies with any additional requirements for implementing organisations in the CSR Rules (under Section 135 of Companies Act 2013).

Has a track record of at least 3 years in working in the thematic area AND/OR in the proposed geography. Organisations having both will be preferred.
In case of multiple partners, the lead applicant must meet the eligibility requirements listed above. The concept note must provide clarity regarding specific roles of the partners.
Preferred thematic areas and Geographies
The preferred sectors (and sub-sectors) for support are:
Environment & Natural Resources (Soil and Water conservation; farm based livelihoods; energy)

Health (Preventive and Curative Health; Drinking Water; Sanitation; Malnutrition)

Children (Setting up homes, hostels and shelters; Special education for differently abled; Healthcare targeted at Children)

Education (School and Technical education; Out of school education; Livelihood enhancement )
Preference will be given to organisations and projects located in the following geographies:
Maharashtra (specifically Pune, Aurangabad and Wardha and adjoining districts)

Uttarakhand (specifically USN and adjoining districts)

Rajasthan (Specifically Sikar and adjoining districts)
How to Apply:
Please apply online via this link:

https://open.goodera.com/bajaj-csr-grant-apply

Complete the Organisation Details and Proposal Details.

You can complete the form in English, Hindi or Marathi.

Please ensure that all mandatory fields are completed and attachments are uploaded.

Applicants should receive a response from Bajaj CSR team within 60 days.

In case you have not received a response from us after 90 days, or are facing difficulty in completing the online application process, please contact us at

csr@bajajauto.co.in

Acknowledgement of application, shortlisting or review does not indicate confirmation of grant support. The final decision regarding grant application will be known only at end of final review by the Board CSR Committee.
In case of any specific queries, please contact SASANKA KUMAR at - pcsk@bajajauto.co.in
Application Deadline - 15thDec 2019
For more information, please check the Link
Latest Online Store
Latest Tenders And EOIs
Latest News
© Renalysis Consultants Pvt Ltd