Back to the Grant Listing
Post a Grant announcement
Advertise with us
Online store
Subscribe our Weekly Newsletter
More Grants
---------------------------------------------
Applications invited for Africa India Mobility Fund (AIMF)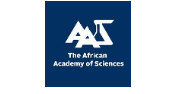 Organization: African Academy of Sciences (AAS)
Apply By: 04 Oct 2019
Grant Amount: 325000 INR
About the Organization
The African Academy of Sciences (AAS) is a non-aligned, non-political, not-for-profit pan African organisation whose vision is to see transformed lives on the African continent through science. Their tripartite mandate is recognising excellence through The AAS' highly prestigious fellowship and award schemes, providing advisory and think tank functions for shaping Africa's Science, Technology and Innovation (STI) strategies and policies and implementing key Science, Technology and Innovation (STI) programmes addressing Africa's developmental challenges.
About the Grant
The AIMF is a partnership between The African Academy of Sciences (The AAS) and the Wellcome Trust/DBT India Alliance (India Alliance) that has been running since April 2018 to promote collaboration between African and Indian scientist. Travel grants which seek to establish links between African and Indian researchers that cultivate a culture of collaboration will serve as a vehicle to improve research capacity and build leadership in biomedical and clinical research for Africa and India.
Objective
Africa and India share many challenges, including in health, and the asset of a young population. The AIMF hopes that bringing together researchers from these geographies would lead to sustainable solutions for common problems.
Areas
Funding will support collaboration in research in HIV/AIDS, tuberculosis, dengue, malaria, vector-borne diseases, parasitic infections, emerging infections, cancer, diabetes, hypertension, health systems research, antimicrobial resistance, microbiome, drug development and general biomedical sciences.
Eligibility
Applicants must be nationals of India or nationals of countries within Africa.

They should be based either in Africa or in India, and should be affiliated with a recognised academic, medical, research institution, or other similar institutions.

Those based at for-profit organisations are not eligible.

The call is also open to non-African investigators who must be resident in Africa or Overseas Citizen of India (evidence may be requested), have an appointment/affiliation with an African/Indian institution, and their residence and tenure of service with the appointing African/Indian institution should cover the duration of the award.

Travel should be between an African country and India and can be in either direction. Travel within Africa can also be sought for an engagement of more than one African country with India.

Applicants must have a PhD/MD or equivalent research qualification and hold a permanent or fixed-term contract in an eligible institution, which must span the duration of the project.

Collaboration should focus on a single project involving researchers in Africa and India, respectively.

An applicant is eligible to receive only one grant per year.
Grant Amount
The award will cover directly incurred costs up to $5,000 / INR 325,000 for travel lasting up to 3 months. This is to cover the applicant's airfare (at Economy class) and subsistence whilst on the visit. Salaries and fees to attend meetings will not be eligible. An additional $2,500 may be requested for laboratory reagents, however, the decision to award the extra funds will be on case by case basis upon justification of the needs.
Deadline: Applications close on 4 October 2019 at 5 PM EAT
How to Apply
For more information please check the Link
Latest Online Store
Latest Tenders And EOIs
Latest News
© Renalysis Consultants Pvt Ltd