Back to the Grant Listing
Post a Grant announcement
Advertise with us
Online store
Subscribe our Weekly Newsletter
More Grants
---------------------------------------------
Applications invited for GCRF Global Multimorbidity – Seed-funding 2019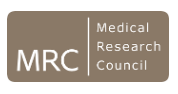 Organization: Medical Research Council (MRC)
Apply By: 09 Oct 2019
Grant Amount: 2500000 Pound
About the organization
The Medical Research Council (MRC) improves the health of people in the UK - and around the world - by supporting excellent science, and training the very best scientists. The MRC is part of UK Research and Innovation. Based on priorities set out in our Strategic plan, we invest in research on behalf of the UK tax payer. Our research has resulted in life-changing discoveries for over a hundred years. Scientists apply to the MRC for funding for their research and applications are reviewed by panels of independent experts.
About the Cause
Multimorbidity is recognized as a significant and rapidly increasing health, economic and societal problem in low- middle- and high-income settings. A collective and coordinated effort is required to deliver a step-change in the prevention, measurement, management and treatment of multimorbidity through research.
About the Grant
The GCRF global multimorbidity seed-funding call is an MRC initiative that has been developed in collaboration with Wellcome, NIHR, and AMS. The call will support seed-funding projects that develop and test innovative ideas, foster interdisciplinary collaboration, build capacity, and lay the groundwork for future large-scale activity aimed at understanding and tackling multimorbidity in LMICs
Eligibility
The research must be primarily aimed at tackling multimorbidity in LMICs. UK or HIC-focused applications are not eligible for this call and will be rejected prior to review.

The PI is the lead researcher on the application with overall responsibility for the intellectual leadership of the project and for the overall management of the research. The grant will be administered by the PI's Research Organisation. Co-Is assist the PI in the management and leadership of the research and may provide specialist expertise in a particular facet of the research.

PI's should be based at an eligible LMIC or UK Research Organisation (see call-specific Guidance for Applicants for more details on eligible research organisations). If the PI is based in the UK, there must be clear partnership with, and scientific leadership from, Co-Is based in the LMIC(s) where the project will take place

Partnerships may build on existing relationships or represent the development of a new collaborative relationship. The principal requirement is for meaningful, quality collaborations or partnerships, demonstrated through clear leadership roles across the proposed partnership, and balance and proportionality in partners' roles and responsibilities.

Research into multimorbidity and health systems/health services should be rooted in the context where it will take place with strong engagement with policy makers to maximise potential uptake of the research findings.

Applications involving industrial collaborators are eligible and should follow the MRC Industry Collaboration Agreement (MICA) process. Industrial collaborators cannot be recipients of funding and must be listed as Project Partners or sub-contractors. The role of industrial partners must be clearly explained, with special emphasis on the benefit to LMICs.
Key Dates
Deadline for expression of interest: 10 September 2019

Deadline for seed-funding applications: 9 October 2019

Panel meeting and funding decisions: February 2020
Award
The MRC has made £2.5 million available for seed-funding in global multimorbidity through this call. PIs may apply for seed-funding up to 18 months in duration. Applications should not exceed £200,000 and in some cases may be substantially less. All projects are required to start as soon as possible after being awarded.
Areas of Work
This call will support seed-funding projects in global multimorbidity. Briefly, subject areas may include, but are not limited to:

Preliminary data collection and methodological development to understand behavioural, environmental, socio demographic, and biological factors associated with common clusters/clusters of highest burden and determinants of discordant co-occurring conditions.

Audit and analysis of existing data to either: i) bring together the fragmented evidence base caused by variations in definition and classification of multi-morbidity, ii) utilise existing cohort/surveillance data to identify trends and modifiable risk factors, iii) examine healthcare costs associated with different clusters of conditions and models of care, or iv) assess the impact of existing primary prevention strategies on multimorbidity.

Feasibility (including acceptability) and pilot work towards the development of primary (e.g., lifestyle interventions), secondary (e.g., preventing multimorbidity once one condition has been diagnosed, polypharmacy effects), and tertiary (e.g., integrated management, mHealth) prevention strategies across all age groups.

Establishing foundations for studies focused on understanding trends in multimorbidity. Seed-funding would also enable the follow up of previous studies to enable longitudinal or repeated cross-sectional analysis.

Development of sensitive measures to determine the impact on quality of life for patients and carers of living with multimorbidity.

Capacity building, networking, and connection of existing resources within LMICs to allow interdisciplinary investigation of multimorbidity.
How to Apply
For more information please check the Link
Latest Online Store
Latest Tenders And EOIs
Latest News
© Renalysis Consultants Pvt Ltd