Back to the Grant Listing
Post a Grant announcement
Advertise with us
Online store
Subscribe our Weekly Newsletter
More Grants
---------------------------------------------
Applications invited for Grants to foster community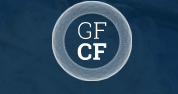 Organization: The Global Fund Community Foundations
Apply By: 20 Jun 2019
Grant Amount: 20000 USD
About the organization
The Global Fund Community Foundations are a global, virtual organization with a small team, headquartered in Johannesburg. They have been working with the global community philanthropy field since 2006, and are all about building networks with like-minded organizations that see the power of people-led development.
Grant description
The grants support activities that:
Strengthen the efforts of community philanthropy organizations to respond to, change mindsets around and build support for complex, sensitive or apparently intractable issues at the community level (e.g. social cohesion and other community divisions, environmental issues, women's, youth, other minority rights, marginalized and vulnerable communities etc.). Strengthen the overall durability and effectiveness of community philanthropy organizations as trusted and rooted vehicles for people-led, people-owned development (whether around grantmaking systems, governance and management structures, fund development and sustainability, communications platforms, etc.
Eligibility
Organization should be:
A community philanthropy organization

A community foundation

A women's fund

An environmental fund

A national public foundation

A grassroots grantmaker

Any other kind of organization that identifies with the concept and practice of community philanthropy
You should be interested in:
Shifting power and control closer to communities so that people have greater say – and the opportunity to act – when it comes to driving their own development

Recognizing, valuing, growing local assets and resources as a central pillar of community-owned and community-led development

Piloting and demonstrating new approaches – whether around governance, decision-making, local resource mobilization – that build local agency and foster new kinds of participation and ownership
Your organization should:
Serve a particular community, whether geographic, issue or identity-based, and see it as a source of knowledge, assets, relationships and agency

Use grantmaking as a deliberate development strategy, which devolves power and resources to groups and organizations your community, because you believe that the best decisions and actions are rooted in and shaped by local experience and knowledge

Work to build a local culture of giving (philanthropy) and co-investment within the community you serve, whether as a strategy for flattening power, growing a local support base or constituency for community issues, increasing civic participation and horizontal accountability

Seek to build trust, networks and connections within, across and beyond the community/ies you serve

Seek to address, engage in, build support for complex, unpopular or minority issues within your community
You should be based in:
Africa, Asia, the Middle East, Central and Eastern Europe, or Latin America and the Caribbean? (Please note, priority is given to those countries where access to other funding opportunities is limited. Applications from community philanthropy organizations representing disadvantaged communities in the Global North will also be considered on a case-by-case basis and will depend on the GFCF's own funding restrictions).
For more information please check the Link
Latest Online Store
Latest Tenders And EOIs
Latest News
© Renalysis Consultants Pvt Ltd