Back to the Grant Listing
Post a Grant announcement
Advertise with us
Online store
Subscribe our Weekly Newsletter
More Grants
---------------------------------------------
Applications invited for Knowledge and Innovation Exchange Global Grant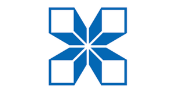 Organization: International Development Research Centre (IDRC)
Apply By: 01 Oct 2019
Grant Amount: 2700000 CAD
About the organization
The International Development Research Centre (IDRC) funds research in developing countries to promote growth, reduce poverty, and drive large-scale positive change. A Crown corporation, they support leading thinkers who advance knowledge and solve practical development problems. They provide the resources, advice, and training they need to implement and share their solutions with those who need them most. In short, IDRC increases opportunities — and makes a real difference in people's lives.
Grant Name: Knowledge & Innovation Exchange (KIX) Global Call for Proposals: Strengthening Education Systems with Proven Innovations
About the Grant
The Knowledge and Innovation Exchange (KIX) is a joint endeavour of the International Development Research Centre (IDRC) and the Global Partnership for Education (GPE) to strengthen the national education systems of GPE member countries. KIX aims to strengthen national education systems and accelerate educational progress in the Global South. KIX will fill knowledge gaps, increase access to evidence, and strengthen systems to support the generation and uptake of evidence and innovations in GPE member countries.
Scope
The Global Partnership for Education (GPE) and IDRC invite proposals for KIX Global Grants from individual organizations or groups of organizations for multi-region, multi-country projects that aim to develop, test, and apply ways to scale innovations that address key education issues.
Eligibility
Who is eligible:
Individual organizations.

Groups of up to four organizations working in a consortium: Proposals should provide a rationale explaining why the consortium has come together to implement the project and describing the role and added value provided by each member organization. Consortia must describe the governance and coordination arrangements they will use to produce high quality work and support fair and equitable partnerships. Including at least one organization based in a country where the research will take place is considered an asset. Mixed teams—consisting of researchers, tool developers, private sector, policy and development organizations—are encouraged to apply.

Private Sector: Proposals from or that include private sector partners are welcome. Such applications should demonstrate how private sector resources—financial or technical know-how—will contribute to the project, in partnership with others.
Who is not eligible
Individuals.

Government ministries and agencies are not eligible for funding but can be involved in projects.

For-profit providers of core education services.
Objective
The projects funded under these grants will:
generate knowledge and evidence to support the adaptation of proven innovations to address key education priorities in GPE member countries; and

mobilize research and knowledge to support the scaling of these proven innovations.
Project Question
Projects must respond to the following question: How can existing evidence-based and contextually relevant innovations that have a demonstrated impact be adapted and scaled to improve education access and quality within GPE member countries?
Themes
Projects must also focus on one or more of the following six thematic areas:
teaching and learning;

early childhood care and education;

equity and inclusion;

gender equality;

data systems; and

learning assessment systems.
Amount
KIX will allocate CAD 16.2 million through this call, with individual projects receiving funding between CAD 1.35 million and CAD 2.7 million. These grants can be up to 42 months in duration. Between 6 and 12 projects will be funded through this call.
How to Apply
All applications must be submitted, in English or French, using the online application form.
For more information please check the Link.
Latest Online Store
Latest Tenders And EOIs
Latest News
© Renalysis Consultants Pvt Ltd