Back to the Grant Listing
Post a Grant announcement
Advertise with us
Online store
Subscribe our Weekly Newsletter
More Grants
---------------------------------------------
Applications invited for Nestle' foundation's Pilot Grant (PG) Program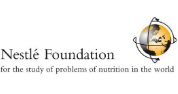 Organization: Nestle' Foundation
Apply By: 29 Jun 2019
Grant Amount: 20000 USD
About the organization
The Nestlé Foundation for the Study of Problems of Nutrition in the World was established in 1966 by a donation by the Nestlé Company on the occasion of its centenary. The Foundation is independent and was self-constituting and is managed by a formed a cCouncil consisting of at least 5 internationally well-known scientists as Council Members. The Foundation is and has been financially and operationally independent of the Nestlé Company since its inception. The offices of the Nestlé Foundation are in Lausanne, Switzerland.
Grant description
The Pilot Grant PG) Program of the Foundation provides support for pilot research that has a high potential to lead to a subsequent full research project grant. Usually the Foundation does not support nutritional survey research. Often to be able to identify areas of problems for potential intervention one has to collect baseline data. A pilot study (pre-study or baseline study) will create the needed data for a larger research project. The PG program may assist this. The pilot-study and PG usually represent the starting point for a later full research grant application(i.e. a SRG or LRG) to the Foundation.
Eligibility
The principal investigator / applicant should come from a low income country according to the definition of the World Bank (see www.worldbank.org)

The study or project has to be sited done in a low income country. At least 75% of the suggested budget has to be used in this target country. For some projects this is not possible and exceptions may can be made upon special request and justification.

The application has to come from a University Institute or other institution's with a clear affiliation with a University. This means that the applicants have to work at a University Institution.

The study has to have a clear capacity building component, i.e. one or several MS or PhD Students have to be involved and the project will lead to their degree.

The research project has to have a high public health relevance and potential for a sustainable implementation of the results

Ideally the application comes from a low income country. Depending on the research question this is sometimes not possible and a collaboration with a University from a highly developed country might be needed. This is basically possible but again the major part of the study has to be done in the low income countryMultiple funding sources for a project are possible but should be disclosed in detail

The study duration should be limited to two to maximally 3 years till completion.
How to Apply
Interested scientists should first submit a "Letter of intent" in which they describe very briefly the kind of project they would like to undertake, including an estimated budget. Instructions for the letter of intent are available on the Foundation website at www.nestlefoundation.org. For a submission of a letter of intent only the downloadable form on our website should be used.
If the suggested project is compatible with the Foundation's current funding policy, applicants will receive an invitation to submit a full grant proposal. The guidelines for the submission of a full grant proposal are also available on our website. Other formats will not be accepted, neither for the letter of intent nor for the full grant applications
For more information please check the Link
Latest Online Store
Latest Tenders And EOIs
Latest News
© Renalysis Consultants Pvt Ltd