Back to the Grant Listing
Post a Grant announcement
Advertise with us
Online store
Subscribe our Weekly Newsletter
More Grants
---------------------------------------------
Applications invited for Readiness fund for empowering developing countries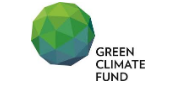 Organization: Green Climate Fund (GCF)
Apply By: 30 Sep 2019
Grant Amount: 1000000 USD
About the Organization
The Green Climate Fund (GCF) is a new global fund created to support the efforts of developing countries to respond to the challenge of climate change. GCF helps developing countries limit or reduce their greenhouse gas (GHG) emissions and adapt to climate change. It was set up by the 194 countries who are parties to the United Nations Framework Convention on Climate Change (UNFCCC) in 2010, as part of the Convention's financial mechanism. It aims to deliver equal amounts of funding to mitigation and adaptation, while being guided by the Convention's principles and provisions.
About the Programme
The GCF Readiness and Preparatory Support Programme (the Readiness Programme) is designed to support countries' engagement with the GCF, the building of a pipeline of climate change projects, and enhance country ownership. Resources may be provided in the form of grants or technical assistance
Cause
It is crucial that developing countries are able to effectively access and deploy resources from the Green Climate Fund. That is why the Fund provides early support for readiness and preparatory activities to enhance country ownership and access.
Programme Outcomes
The Programme aims to support five outcomes connected to the Programme objectives: strengthening country capacity, engaging stakeholders in consultative processes, realizing direct access, providing access to finance, and mobilizing the private sector.
Eligible countries
The Programme provides resources for strengthening the institutional capacities of National Designated Authorities (NDA) or Focal Points and direct access entities to efficiently engage with the Fund. Resources may be provided in the form of grants or technical assistance. All developing countries can access the GCF Readiness Programme, and the Fund aims for a floor of 50 percent of the readiness support allocation to particularly vulnerable countries, including least developed countries (LDCs), small island developing States (SIDS), and African States.
Fund Amount
The Readiness Programme provides:
Up to USD 1 million per country per year. Of this amount, NDAs or Focal Points may request up to USD 300,000 per year to help establish or strengthen a NDA or focal point to deliver on the Fund's requirements.

Up to USD 3 million per country for the formulation of adaptation plans.
Submission
The Readiness Proposal template and Readiness Budget and Procurement Plan template should be completed by the NDA or Focal Point with support from their Delivery Partner where relevant. The completed template should be submitted to countries@gcfund.org , copying both the Readiness Delivery Partner and the relevant GCF Country Dialogue Specialist and Regional Advisor. If the Delivery Partner is not accredited to the GCF, the Financial Management Capacity Assessment (FMCA) questionnaire should be completed, preferably prior to the submission of the Readiness Proposal
How to Apply
For more information please check the Link
Latest Online Store
Latest Tenders And EOIs
Latest News
© Renalysis Consultants Pvt Ltd