Back to the Grant Listing
Post a Grant announcement
Advertise with us
Online store
Subscribe our Weekly Newsletter
More Grants
---------------------------------------------
Applications invited for Transforming U.S.-India Higher Education Collaboration – Fostering Academic Integrity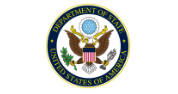 Organization: U.S. Mission to India
Apply By: 31 Jul 2019
Grant Amount: 70000 USD
About the organization
The U.S. Embassy in New Delhi is one of the largest U.S. diplomatic missions in the world, a reflection of the importance the United States places on its relationship with India. The Embassy represents 17 U.S. federal government agencies, from the U.S. Department of State to the Federal Aviation Administration. The Embassy coordinates the activities of four consulates — in Mumbai, Kolkata, Chennai and Hyderabad – ensuring that the U.S.-India relationship is strong throughout the country.
About the grant
The objective of this grant is to provide a platform to share U.S. and Indian experience and expertise in strengthening academic integrity in higher education. The program will focus on the critical role of integrity in every academic endeavor, from learning to teaching and research, to ensure the global credibility of initiatives in the arts, science, technology, entrepreneurship, business and other fields. Through a series of pan-India workshops and other programmatic venues, American and Indian educators and experts will share models of Academic integrity practiced in public and private universities.
Program Description
Based on funding availability, this program will support the design and implementation of three Academic Integrity workshops led by American and Indian educators and experts in Tier II Indian cities located in three of the five Embassy Consular districts (North India, Mumbai, Chennai, Kolkata or Hyderabad.) In addition, the grantee will organize a 90 minute South Asia regional Zoom digital video conference at the American Center in New Delhi connecting the American expert/s with audiences in 2-3 South Asian countries (Pakistan, Nepal, Bangladesh, Sri Lanka or others). Finally, the grantee will create an online educators' platform on the grantee website, designed to share best practices and provide networking opportunities in the area of academic integrity. This resource should ideally be sustainable beyond the duration of the grant.
Application Requirements
Prepare a detailed program outline, budget and timeline for the entire program.

Identify the three second-tier program cities for the workshops.

Identify and invite representatives of 20 Indian universities and colleges to the three workshops. Reach out to each university to explain the objective of the workshop and gauge their openness to incorporating Academic Integrity principles in their institutions.

Identify American and Indian experts who will lead the workshops.

Develop and implement the agenda for the workshops, including providing all required materials, and logistical support.

Identify and select appropriate participants for the workshops.

Develop a media and amplification strategy for the program.

Coordinate all logistics associated with the program, including but not limited to ticketing, travel, hotels, per diem, visa and insurance for the U.S. experts; hotels, ticketing, meals and travel for the domestic participants; venue rentals, audio-visual support for the workshops, workshop design, and publicity.
Funding Type and Amount: Grant/cooperative agreement
Maximum ("Ceiling") Award Amount: $70,000
Project and Budget Periods: Grant projects generally should be completed in one year or less.
Eligibility
Eligibility is open to all non-profit, non-governmental organizations. Individuals are not eligible for an award under this Notice of Funding Opportunity (NOFO). Organizations may sub-contract with other entities, but only one, non-profit, non-governmental entity can be the prime recipient of the award. When sub-contracting with other entities, the responsibilities of each entity must be clearly defined in the proposal.

Cost sharing or matching is not required for this funding opportunity.

Pre-award costs are not an allowable expense for this funding opportunity.

This award does not allow:

Programs relating to partisan political activity;

Charitable or development activities;

Construction programs;

Programs that support specific religious activities;

Fund-raising campaigns;

Lobbying for specific legislation or programs

Scientific research or surveys;

Commercial projects;

Programs intended primarily for the growth or institutional development of the organization;

Programs that duplicate existing programs; or

Illegal activities
How to Apply
For more information please check the Link
Latest Online Store
Latest Tenders And EOIs
Latest News
© Renalysis Consultants Pvt Ltd