Back to the Grant Listing
Post a Grant announcement
Advertise with us
Online store
Subscribe our Weekly Newsletter
More Grants
---------------------------------------------
Apply for Surge- a Rapid Scale-up Program for Startups in India & Southeast Asia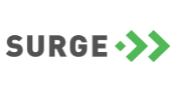 Organization: Sequoia India
Apply By: 22 Feb 2019
Grant Amount: 150000 USD
About Surge
Surge is for early-stage startups that are based out of, or building for, India and Southeast Asia. No stage is too early.
The program is designed for a range of different founders. It could be someone with just an idea and a PowerPoint, or an early-stage company that already has product-market fit and a round of seed funding.
What we're looking for is a high-calibre founder/team with a compelling idea.
Whether you are building a startup for consumer internet, deep tech, enterprise software, healthcare, fintech, medtech, blockchain or direct-to-consumer brands – we are keen to hear from you.
The first wave of Surge commences in March 2019; applications close February 22, 2019.
Surge is designed to amp up your idea and supercharge your startup. Founders will work with Surge team members, mentors and experts to make tangible progress towards launching or accelerating their companies.
Surge Team: Each company will work with the Surge team to define actionable 16-week goals. The team will help you lay down the overall strategy, track weekly progress and connect you to mentors and experts.
Mentors: The Surge mentor panel consists of successful startup founders, operators, company builders and experienced investors. These are people who have been there, done that! They can help brainstorm growth hacks for your start-up or even get down into the weeds with you when required.
Experts: These are internal and external professionals that will be able to help you with their respective domains of technology, recruiting, marketing, finance, legal/compliance, and fund raising. If and when you have specific questions, such as how to scale your technology platform to deal with hypergrowth, or how to most effectively structure your ESOP pool, you may call upon help from these experts. Founders can request for 1×1 office hours with experts throughout the program.
Why Surge
Early design choices can make or break a company. There's the additional challenge of when and how to raise the next round. The early-stage fundraising process can be draining for founders who often go through pre-seed, seed and multiple bridges before getting to Series A.

Surge, an initiative by Sequoia India, is designed to help you clear these hurdles. So you can focus on building your business.

Founders who join Surge get access to the kind of capital, community, company building support and cross-border experience they need to launch or accelerate their company.

Surge, which takes place twice a year, is open to companies who are based in, or building for, the India and Southeast Asian markets. Each Surge wave includes 10 to 20 companies and runs for 16 weeks.
What Surge Offers
Capital
Companies selected to join will get a 'Surge' round of $1.5 million at the start of the program; this way, you can make hiring decisions and work on your product right away. You'll then have the opportunity to raise more capital from a curated panel of investors at the close of the program.
For more information please check the Link
Latest Online Store
Latest Tenders And EOIs
Latest News
© Renalysis Consultants Pvt Ltd