Back to the Grant Listing
Post a Grant announcement
Advertise with us
Online store
Subscribe our Weekly Newsletter
More Grants
---------------------------------------------
Call for Applications – WFP Innovation Accelerators 2019 for Start-ups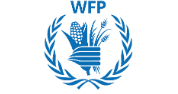 Organization: World Food Programme
Apply By: 28 Feb 2019
Grant Amount: 100000 USD
About The Organization:
Established in 1961, with headquarters in Rome (Italy), The World Food Programme is the food-assistance branch of the United Nations and the world's largest humanitarian organization addressing hunger and promoting food security. The organization provides food assistance to an average of 91.4 million people in 83 countries each year, saving the lives of victims of war, civil conflict and natural disasters, delivering food assistance in emergencies and working with communities to improve nutrition and build resilience.
About The Programme :
The WFP Innovation Accelerator identifies supports and scales high-potential solutions to hunger worldwide. We provide WFP entrepreneurs, start-ups, companies and NGOs access to mentorship, training, financial support, expert insights and WFP operations. The Innovation Accelerator is part of WFP's Innovation and Change Management Division. The programme includes the following stages:-
Innovation Bootcamp:-
Selected teams are invited to participate in a Bootcamp in Munich, Germany, where they deep dive field-level challenges, ideate solutions and refine project plans. WFP introduces participants to cutting-edge innovation techniques, such as human-centred design and lean start-up, to create viable business models and use cases for WFP and its beneficiaries.
Pitch Night:-
The week-long Bootcamp culminates with Pitch Night – an opportunity for teams to share their solutions with an audience of investors and industry leaders who can help them bring to scale.
Sprint Programme:-
The best teams are selected to participate in a three-to-six-month Sprint Programme, where they receive up to USD 100,000 in funding, field access, and hands-on support so that they can test the solution's impact and scalability for WFP. To support implementation, the Accelerator helps teams connect with a global network of mentors, including private sector and non-profit experts, donors and WFP Country Offices
Eligibility: For a Start-up
Your start-up must be incorporated at the time of application. It can be for profit or not for profit.

Your innovation must at least be at the Minimum Viable Product (MVP) stage. Proof of concept is preferred.

Your proposal must show how working with WFP will serve your long-term strategy.

Projects should be designed alongside our core users, vulnerable communities and piloted at an early stage to ensure impact and maximize cost effectiveness.

Must meet the following expectations: Impact for the people we serve and potential to reach Zero Hunger, Feasibility, including time to deliver impact, technology maturity, and user traction, Level of innovation, Financial sustainability with a clear business case that does not rely on WFP funding and Team strength, experience, and commitment.
How To Apply:
Check your eligibility in the section above.

Visit our application page hosted by F6S.

Create an account and ask your team members to register. All team members need to be registered so that you can apply as a team.

"Create a team" by selecting registered members or inviting others to join your team. If team members are unable to register, you can select "It's just me" to access the application.

Answer the questionnaire. We want to learn about the problem, your proposed solution and its potential impact, your company and your team.

When you are done with the questionnaire, click on "Connect".
Application Deadline: 28 February; 2019
For more information please check the Link
Latest Online Store
Latest Tenders And EOIs
Latest News
© Renalysis Consultants Pvt Ltd