Back to the Grant Listing
Post a Grant announcement
Advertise with us
Online store
Subscribe our Weekly Newsletter
More Grants
---------------------------------------------
Filmakers Without Borders Invites Grant Applications From Independent Filmakers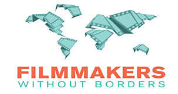 Organization: Filmakers Without Borders
Apply By: 01 Jun 2019
Grant Amount: 5000 USD
About the organisation:
FILMMAKERS WITHOUT BORDERS (FWB) is a 501c3 nonprofit organization that is dedicated to empowering the next generation of digital storytellers. FWB filmmaking grants provide funding and support for independent filmmakers to share their stories. Funds are available for narrative, documentary, experimental, and new media projects in various stages of production.
Eligibility Requirements:
Applicants from any country are encouraged to apply.

Applicants should be 18+ years old.

Applicants should be proficient in relevant digital technologies.

Applicants should be able to provide samples of their work.

Applications and supporting materials must be produced in English.
NOTE: Completed films may be in any language.
Proposed projects should address one of the following themes:
social justice

women's voices

youth voices

identity

cultural exchange

climate change
How to Apply:
FWB encourages both novice and experienced filmmakers from around the world to apply for grant funding. The application process is designed to showcase each respective project's alignment with FWB's mission as well as to outline the filmmaker's goals, implementation strategy, outcomes, and expected impact.
All applicants complete an online application and submit a variety of supporting materials including a video essay. The video essay is an opportunity for applicants to introduce themselves, describe the project, and explain how it will be successfully completed.
Timeline:
Upon successful submission of 1. the online application and 2. all supporting materials, the candidate's application will then be forwarded to the relevant committee for initial review. The review process can take between 6-8 weeks from the application deadline depending on the application cycle and number of applications being processed.

Unsuccessful applicants are generally notified of their application status within 8 weeks of the application deadline.

Successful applicants generally receive formal offers about 2-3 months after the initial application deadline.
Supporting Materials:
Submit an updated CV/resume

Submit a link to work samples, previous projects, or a portfolio

Submit a 5-10 page treatment/outline of your proposed project

Submit a reference letter from a mentor, community leader, employer, or teacher in support of your specific film project.

Submit a 3-5 minute video essay outlining your background and proposed project. This video is intended to be creative and to showcase your personality and technical skills. It may be filmed on a DSLR, pocket camera, or other comparable camera but should include an edited combination of all of the following:

the applicant speaking directly to camera

voice over narration

photos

b-roll footage

text elements

Submit three short-answer essays responding to the following questions:

How does your film project demonstrate a commitment to cultural diversity? (1-2 pages)

Why does this specific story need to be told and why are you the best person to tell it? (1-2 pages)

How does your film project address your chosen theme? Include a minimum of x5 examples. (2+ pages)

Submit an estimated budget for each of the following (x2 total): an estimated budget for the highest amount of funding available for your project's stage (e.g. production: $5,000). This budget should clearly itemize all anticipated costs.

an estimated budget for the lowest amount of funding available for your project's stage (e.g. production: $500). This budget should clearly itemize all anticipated costs.
For more information please check the Link
Latest Online Store
Latest Tenders And EOIs
Latest News
© Renalysis Consultants Pvt Ltd