Back to the Job Listing
Post a Job announcement
Advertise with us
Online store
Subscribe our Weekly Newsletter
More Jobs
---------------------------------------------
Project Officer (Information Technology)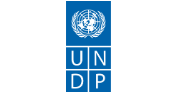 Organization: UNDP
Apply By: 30 Apr 2019
Location: Pune(Maharashtra)
About the Organization:
The United Nations Development Programme is the United Nations' global development network. Headquartered in New York City, UNDP advocates for change and connects countries to knowledge, experience and resources to help people build a better life for themselves.
Job Description:
The GAVI Alliance-funded Health System Strengthening (HSS) programme is one of the efforts of the Ministry of Health and Family Welfare (MoHFW) to improve the quality and level of immunization coverage in India.
UNDP under the GAVI HSS II grant 2017-2022 will address some of the above mentioned issues by the development of an integrated and innovative solution that aims to provide real time information of vaccines stocks at the various level of the Routine Immunization Programme as well as have real time information on the temperature at the various levels of storage in the remaining states of the country Starting with Maharashtra, Karnataka, Telangana. Moreover, UNDP will strengthen the evidence base for improved policy-making on programmatic areas through a well developed and implemented national M&E plan and research framework.
Role:
Project Officer (IT) who will be based at Pune, Maharashtra. The position will require extensive travel to the designated districts. The Project Officer-IT will work under the direct supervision of Senior Project Officer.
Responsibilities:
Responsible for coordinating with implementing partner for the development and deployment of the Electronic Intelligence Network (eVIN) solution (for JAVA based web application and android based mobile applications), including

Technical support on eVIN system in terms of configuration of eVIN system at state level (upload of metadata related to Vaccine logistics /cold chain equipment/temperature loggers, User /store /material creation, setting up relationship between the stores etc.)

Ensure tagging of Users/stores for all type of users especially for the administrators of the respective domains so that the emails / SMS notifications related to inventory (abnormal stock, stock expiry etc.) and temperature loggers (low excursions, high excursions, no data transmission) are received by them.

Follow-up with Vaccine Cold Chain Manager(VCCMs) and Project Officer- Operations in the districts for resolution of issues

Tracking and facilitating upgradation of the IT solution as and when required

Manage and track data and ensure data security

Verify data integrity / accuracy of system developed reports from eVIN software from mobile/ web based solution / Temp Logger.

Provide technical inputs to the training officers in the state for improvisation during Trainings (Train the Trainers)

Support in district training programmes (CCH Training) with delivery / quality control of technical contents related to eVIN software & temperature data loggers.

Consolidation of the relevant feedback received from the Cold Chain Handlers, Vaccine Cold Chain Managers(VCCMs) , Project Officer- Operations and other users in the field

Validate stock transactions and temperature records in Cold Chain Points during the field visits and get the discrepancies corrected.

Work on issues related to temperature breaches and non-working of cold chain equipment's or temperature data loggers, issues to be either resolved or directed to the appropriate authority for resolution.

Software Documentation as and when required
Programme Planning and Implementation:
Provides advice and support to:
The enhancement and implementation of the Electronic Vaccine Intelligence Network (eVIN) that includes vaccine logistics and cold chain management on one single information system platform based on user feedback

Systematic and phased scale up of the eVIN system for SMS-enabled real time Management Information system (MIS) for cold chain and vaccine logistics management at the respective district level.

Inputs related to Software user manuals based on the field experiences;

Ensure that all users at district level are aware of the software upgrades and latest version of eVIN mobile application is used by the users(Cold chain handlers).
Capacity Building and technical assistance to:
Partners at the state and district level health vaccine structures to assess and understand the capacity needs and support required for the effective and timely implementation of the eVIN

Regularly check functional status of eVIN software & Temperature Loggers for resolution, and escalate to operationalize dysfunctional equipment, mobiles or software with Senior Program Officer of the state if local level resolution not possible.

Software and Temperature Logger operations / minor troubleshooting and provide hands-on support.

Based on the assessed needs support in undertaking capacity-building at the district level.
Monitoring and Evaluation:
Undertake extensive field visits to monitor the implementation of the system and providing technical inputs to address gaps and bottlenecks.

Assist, support and monitor the identified implementing agency in the implementation of the system at the state, district and sub district level

Document to the eVIN implementation process and analytical learnings from the implementation

Support state/ district staff in development and production of MIS reports from the system as and when required for monitoring purpose.

Undertake field visits prioritizing districts which are lagging behind in implementation of project activities.

Facilitate knowledge exchange visits in consultation with Vaccine Cold Chain Managers(VCCMs) and Project Officer- Operations

Regular analysis of consumption patterns and wastage rates at state level for vaccines and supplies to help develop monthly reports to support Sate Immunization Officer in taking corrective actions.

Perform any other tasks assigned from time to time by the Senior National Project Manager
Competencies:
Functional Competencies:
Innovation

Generates new ideas and approaches, researches best practices and proposes new, more effective ways of doing things

Makes the case for innovative ideas from the team with own supervisor
Results Focus:
Consistently approaches work with energy and a positive, constructive attitude

Contributes to work planning, manages time and resources efficiently

Takes accountability for delivery of agreed targets

Ability to prioritize assignments and requirements, and multitask as needed

Identifies problems and proposes solutions
Knowledge sharing and continuous improvement:
Maintains awareness of new developments in own area of expertise and promotes this knowledge with others who may benefit

Develops an understanding of own strengths and development needs

Demonstrates openness to change and ability to manage complexities

Building and managing partnerships

Ability to manage stakeholder relationships. Builds positive work relationships of mutual trust and empathy
Team Working:
Contributes to a sense of team spirit and works collaboratively with others by seeking to understand and make best of team members' diverse ideas, working styles, skills and backgrounds

Demonstrates care and concern for other team members, proactively offering support.

Ability to work independently with limited instruction

Aptitude for technical innovations and data analytics
Qualifications and Experience:
Education:
A minimum of Graduate degree in Computer Sciences / IT / from a reputed University / Institution.
Experience:
Minimum 3-5 years of professional work experience in managing information technology driven projects;

Should have analytical, negotiating, communication and advocacy skills.

Experience in troubleshooting Java and android based applications

Experience of working in the State Government or other international development organization will be an asset.

Experience in Routine Immunization programme will be an added advantage
Language:
Excellent knowledge of written and spoken English is required.
For more information please check the Link
Latest Fellowships
Latest Grants
Latest News
© Renalysis Consultants Pvt Ltd