Back to the Job Listing
Post a Job announcement
Advertise with us
Online store
Subscribe our Weekly Newsletter
More Jobs
---------------------------------------------
Accounting Analyst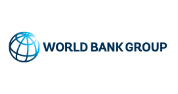 Organization: World Bank Group
Apply By: 12 Feb 2019
Location: Chennai(Tamil Nadu)
About the Organization:
Established in 1944, the WBG is one of the world's largest sources of funding and knowledge for development solutions. In fiscal year 2018, the WBG committed $67 billion in loans, grants, equity investments and guarantees to its members and private businesses, of which $24 billion was concessional finance to its poorest members. It is governed by 188-member countries and delivers services out of 120 offices with nearly 15,000 staff located globally.
The World Bank Group Finance and Accounting (WFA), one of the vice presidencies in the World Bank Group (WBG), is responsible for all aspects of the financial reporting and internal control framework for the International Bank for Reconstruction and Development (IBRD), the International Development Association (IDA), the International Finance Corporation (IFC) and the extensive Trust Fund/Partnership portfolio of those entities. The vice presidency is also responsible for expressing a Finance viewpoint on controls over Bank Group operations, particularly those which validate the appropriateness of loan disbursements. WFA comprises the following functions: Financial Instruments Accounting and Valuation; Loan Operations; Accounting Business Services; Financial Analysis and Reporting; Accounting Policy; Documentation and Communication; Advisory Services; and Operational Risks and Controls. These units collectively include approximately 500 staff, of which 170 are in WBG's Washington, D.C. headquarters with the remainder in regional offices including the largest in Chennai, India.
Duties and Accountabilities:
Coordinate with regional/country office focal points, travel agencies, CITI, Visa, ITS (Information Technology solutions), GCS (Global Corporate solutions), and HQ counterparts in facilitating smoother rollout of travel cards.

Participate in the design of business requirements, user testing and implementation of any new systems including GTC, applications, tools and reports for the team, to enhance efficiency, effectiveness and standardization.

Processing of invoices, reconciliation, following up for missing information, fixing of issues and ensuring prompt payment to vendors.

Independently perform review, analyze and provide secondary-level technical advice on cases escalated by junior staff or external clients covering admin expense (travel and other admin expenses) review processes.

Establish and maintain accounting practices to ensure accurate and reliable data necessary for business operations. Conduct reviews of administrative transactions (both travel and staff & other admin expenses related) to verify accuracy of records, compliance with Bank's policies and procedures

Identification of problems and areas of possible improvements and development of constructive recommendations for improvements in internal controls over the activities reviewed.

Mentor junior staff and provide input to senior-level staff to help optimize processing standards and improve productivity; identify process improvements and provide inputs to support management's initiatives to improve the process quality & process related controls.
Selection Criteria
Bachelor degree in Commerce, or Accounting. ACA/CPA/CIA or equivalent is desirable.

Minimum of 3 years' experience in similar or complementary roles with financial institutions and/or public accounting firms;

Proficiency in Microsoft Windows applications, namely Excel, Word and Power Point, including advanced spreadsheet design, manipulation, and analysis skills. Ability to quickly develop effective understandings of logical accounting data structures and data inter-relationships to effectively evaluate and make recommendations on process/system controls.

In-depth, detailed understanding of accounting systems, preferably SAP FI modules and their control features and configuration capabilities/implementation at the Bank.

Knowledge of a variety of modern procurement practices and emerging electronic commerce solutions; excellent knowledge of Bank administrative policies.

Substantial work experience with transaction processing using integrated, automated accounting systems with a comparable level of complexity to SAP R3 enterprise resource planning system and high degree of integration.

A proven track record of problem solving skills in an automated accounting environment; experience with SAP enterprise resource planning system R3 is desirable, but not required.

Excellent judgment, very good written and oral communications skills (including the ability to write clear, concise and complete procedure); ability to carry out a multi-dimensional, multi-functional work program.

Ability to deal sensitively in multi-cultural environments and build effective working relations with clients and colleagues.

Exhibit a personality that enables the incumbent to be client focused, flexible and an excellent team player. Ability to effectively work with other staff in the department and elsewhere in the Bank.

Self-motivated person with high degree of initiative and a strong team player.
For more information please check the Link
Latest Fellowships
Latest Grants
Latest News
© Renalysis Consultants Pvt Ltd