Back to the Job Listing
Post a Job announcement
Advertise with us
Online store
Subscribe our Weekly Newsletter
More Jobs
---------------------------------------------
Agroforestry Specialist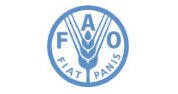 Organization: Food and Agriculture Organization
Apply By: 01 May 2019
Location: New Delhi(Delhi)
About The Organization:
The Food and Agriculture Organization of the United Nations is a specialized agency of the United Nations that leads international efforts to defeat hunger. Serving both developed and developing countries, FAO acts as a neutral forum where all nations meet as equals to negotiate arguments and debate policy.FAO is also a source of knowledge and information, and helps developing countries in transition modernize and improve agriculture, forestry and fisheries practices, ensuring good nutrition and food security for all. The FAO has 197 member states
Job Description:
The Fostering Climate Resilient Upland Farming Systems in the North East (FOCUS) Project (UTF/IND/196/IND) will address the issues facing jhum cultivation through better jhum cultivation practices that are more productive and sustainable, creating an ecological balance and translating into extension of the cultivation cycle by one to two years, with longer fallow periods (up to 15 years). It will also support jhum farming households in adopting alternative farming systems, particularly sedentary farming. Along with more productive wet-terrace rice fields and improved livestock systems, the project will enhance farmers' incomes, reduce pressure on natural resources and increase resilience to climate change. As farmers move to more market-orientated production, the project will support improved market access and value chain development.
The Technical Assistance (TA) by FAO responds directly to practical ramifications of the economic transition and rural sector processes under way in the state of Mizoram. The Technical Assistance will combine gender-sensitive professional support and institution building, in tune with local stages of development in the rural sector, with research and information-sharing. This TA consultancy will make optimum use of FAO's accumulated experience and know-how (technical aspects of SALT, TRC, animal husbandry, crop productivity and process/training methodologies) on farmer education and farmer institutions at local, state and national levels, as well as the Asia region.
The TA will improve the development and delivery of agriculture and animal husbandry knowledge by designing training materials and curricula tailor-made for introducing innovative methodologies. Training will be targeted at farmers as a mechanism to introduce improved agronomic and animal husbandry practices based on existing social and institutional stakeholders, issues and challenges - e.g., jhum, social mobilization, gender equity, community organization and group formation, in particular the Village Councils (VCs).
Primary Location: India-New Delhi
Duration: For up to 11 months on WAE Basis
Reporting Lines:
Under the direct supervision of the FAOR, India, technical guidance of the Lead Technical Officer and in close collaboration with other consultants and counterparts, the consultant will provide technical inputs on agronomy
Technical Focus:
Expertise in agronomy and agroforestry
Responsibilities:
Technical backstopping support to Jhum Resource Management Committee (JRMC), lead farmers and FIGs for management of community forest conservation and community conservation area

Provide technical support to lead farmers and FIG farmers on establishment and management of nurseries of locally preferred species

Technical backstopping support to re-demarcation of village forest boundaries and construction of contours to facilitate promotion of forestry

Provide technical support to Project Management Unit and District Project Management Unit to identify, promote and preserve potential commercially important Non Timber Forest Product (NTFP) in jhum fields of Nagaland

Technical support to promote of vegetative measures to recharge springs in the village conservation area after mapping of the geology, vegetation and water availability data

Contribute technical inputs to the elaboration of environment and social impact assessments for the individual forest conservation measures to be implemented;

Contribute in designing ways to domesticate uncultivated plants for pig feed;

Support coordination with other departments related Agriculture and Environment for planning and implementation of community forest conservation and community conservation area

participate as an observer for trainings for block, circle and village officers by the Master Trainer (state and district officers) and provide feedback on the training and facilitation process;

Liaise as needed with the SOCRAN; and

Any other work as requested by FAO.
Qualifications and Experience:
Post Graduate degree in forestry, agriculture sciences or equivalent.

10 years of relevant experience of working with government agencies and of working in development projects.

Working knowledge of English, Knowledge of Nagamese is desirable.

National of India or resident in the country.
FAO Core Competencies
Results Focus

Teamwork

Communication

Building Effective Relationships

Knowledge Sharing and Continuous Improvement
Technical/Functional Skills:
At least ten year experience in agro-forestry, especially in community forest conservation and community conservation area.

Previous experience with projects financed from International Financial Institutions (World Bank, IFAD, Asian Development Bank etc.).

Previous experience in working with state government of Nagaland will be desired.

Experience in environment and social impact assessment is an advantage.
For more information please check the Link
Latest Fellowships
Latest Grants
Latest News
© Renalysis Consultants Pvt Ltd