Back to the Job Listing
Post a Job announcement
Advertise with us
Online store
Subscribe our Weekly Newsletter
More Jobs
---------------------------------------------
CPPGG – Livelihood Promotion & Value Chain Specialist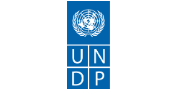 Organization: UNDP
Apply By: 25 Jul 2019
Location: Dehradun(Uttarakhand)
About the organization
The United Nations Development Programme (UNDP) is the United Nations' global development network. It advocates for change and connects countries to knowledge, experience and resources to help people build a better life for themselves. It provides expert advice, training and grants support to developing countries, with increasing emphasis on assistance to the least developed countries. It promotes technical and investment cooperation among nations. It works with local governments to meet development challenges and develop local capacity. It works internationally to help countries achieve the Sustainable Development Goals (SDGs).
About the Project
Centre for Policy & Good Governance (CPPGG) Uttarakhand has been set up to assist in bringing about governance reforms through studies, training, knowledge sharing and promotion of good ideas. CPPGG is deemed to act as the think tank in the State which will help in improving the research & analytics for preparing a better planning & policy framework.
Job Description
Duties and Responsibilities
Under the guidance of CEO, CPPGG and in close coordination with relevant departments, and UNDP experts, the Livelihood promotion & value chain specialist will devise and implement a strategy for promotion of Sustainable Livelihood sector in the State
Map out existing livelihood related support that exists in the target districts/communes and facilitate a dialogue with districts about ways in which they can be more effectively integrated into the sub-national development planning process;

Identify, from the global, regional and national good practices, livelihood adaptation measures that can be introduced through this initiative;

Design a strategy to enhance a coordinated approach to livelihood initiatives and the development of local poverty reduction strategies that help to attain the SDGs. This may include: a) Identify outstanding needs in relation to the development of policy, guidelines, and strategy as it relates to livelihood and poverty reduction initiatives, including a review of Poverty Assessments/Poverty Mapping, while ensuring integration of all relevant SDGs

Support and promote a coordinated approach to the development of cross sectoral livelihoods efforts in early recovery contexts and beyond.

Support the development of livelihoods initiatives within the context of local level reintegration programmes.

Monitor that the needs of the affected populations, environment and other relevant concerns are taken into account to ensure that livelihood and poverty reduction initiatives are sustainable including establishing priority targets and indicators;

Monitor activities and discourse related to livelihood issues, and ensure relevant databases are maintained.

Establish senior level contacts with the Government, education and research institutions, NGOs, and civil society groups that are active in these fields

Actively foster stakeholder coordination and interdepartmental linkages and represent CPPGG/UNDP at state and national level meetings

Participate in relevant working groups including livelihoods, governance, shelter/settlements, environment, gender, health and education

Work with specialists from Government Departments, international financial institutions, and international and national NGOs to design and implement a coordinated and sustainable livelihood initiative, which addresses identified needs
Under the guidance of Additional CEO, CPPGG and in close coordination with other relevant stakeholders, the Livelihood Promotion & Value Chain Expert will lead the formulation of a multi-layered strategy for CPPGGs deep engagement in value chain development covering interventions at enterprise, market, institutional, and upstream (policy and regulatory) levels.
Undertake value analysis with aim of mapping and selecting value chains that will contribute to inclusive growth in specific regions in the partner states.

Undertake value chain mapping (i.e., separating the product value/supply chain into its major value-added activities or segments) in promising areas. For each identified product or sector, the Expert should characterize the product market to include sources of raw materials, buyers, mechanisms for information flow within the value chain, and key supporting services (energy, transportation, etc.).

Towards identification of constraints and opportunities within the selected value chains that may be addressed to increase productivity and disposable income of farmers, artisans and other entrepreneurs, examine underlying sector-specific factors that are causing poor performance along the value chain (e.g., standards for product quality and testing, certification processes, sector policy distortions, administrative procedures, skills, access to capital equipment, access to capital, tax structure, and licensing).

Analyze and present a gendered perspective in order to ensure equitable opportunities to women. Similarly, from the point of view of inclusion of the marginalized sections. Also identify specific solutions including capacity building measures required for the inclusion of women and the marginalized sections.

Identify and connect with potential public and private sector players that may influence the flow of trade and the establishment of competitive and reliable value chain (s).

Identify the underlying policy, institutional, and infrastructural issues that affect the competitiveness of the selected value chains with reference to the role of government and private in the regions of focus. Based on this, develop a matrix indicating areas of priorities for which public sector can intervene and areas for the private sector support.

Identify a clear menu of support services including linkages for credit and skill development that are available under various GOI policies/programme initiatives such as the National Rural Livelihood Mission (NRLM), National Urban Livelihood Mission (NULM), Deen Dayal Upadhaya Grammen Kaushal Vikash Yojana (DDUGK), Prime Minister's Kaushal Vikash Yojana (PMKVY), scheme on Recognition of Prior Learning (RPL), the RUDSETI/RSETI programme, and similar initiatives at the state-level. Also help forge such linkages during the implementation phase.

Help forge partnership with promotional institutions in areas of concentration.

Develop M&E and research strategies for programme initiatives under implementation.

Conduct a series of studies and organize high-engagement workshops for dissemination of results and lessons as 'proof of concept' for wider adoption.

Any other task assigned by the CEO, CPPGG
Education:
Bachelor's degree in fields related to enterprise promotion and management, business management and/or rural credit/micro-financing. An advanced degree in value chain analytical and benchmarking techniques will be essential

Masters in relevant field is desirable
Experience:
The candidate should have at least 7-10 years of proven relevant experience in livelihood promotion and value chain development.

Experience in areas such as rural microcredit schemes is recommended, including in-depth exposure to methodology, assessment, implementation, and reporting.

Experience in value chain analytical and benchmarking techniques relevant to areas important from the point of view of pro-poor livelihoods.

Experience in working at grassroots/community level is an essential requirement of the post.

The candidate should also be proficient in financial management as s/he will be responsible for implementation and budget control of projects that are taken-up in this subject area.

Familiarity with the Government/UN project implementation will be an added advantage.
Language Requirements: Fluency in written and oral English and Hindi.
Renumeration
Remuneration package is INR 1,19,175/- per month (taxable). UNDP also offers additional benefits which include medical insurance coverage and limited pension reimbursement for contract holder and encourages work life balance to its employees.
For more information please check the Link
Latest Fellowships
Latest Grants
Latest News
© Renalysis Consultants Pvt Ltd