Back to the Job Listing
Post a Job announcement
Advertise with us
Online store
Subscribe our Weekly Newsletter
More Jobs
---------------------------------------------
CPPGG Management Information System Specialist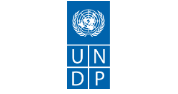 Organization: UNDP
Apply By: 25 Jul 2019
Location: Dehradun(Uttarakhand)
About the organization
The United Nations Development Programme (UNDP) is the United Nations' global development network. It advocates for change and connects countries to knowledge, experience and resources to help people build a better life for themselves. It provides expert advice, training and grants support to developing countries, with increasing emphasis on assistance to the least developed countries. It promotes technical and investment cooperation among nations. It works with local governments to meet development challenges and develop local capacity. It works internationally to help countries achieve the Sustainable Development Goals (SDGs).
About the Project
Centre for Policy & Good Governance (CPPGG) Uttarakhand has been set up to assist in bringing about governance reforms through studies, training, knowledge sharing and promotion of good ideas. CPPGG is deemed to act as the think tank in the State which will help in improving the research & analytics for preparing a better planning & policy framework.
Duties and Responsibilities
Under the supervision of the CEO, CPPGG, the incumbent will:
Support the government departments in developing online Management Information Systems to ensure smooth monitoring, execution and evaluation of the various state government schemes and programmes:

Understand the need of the departments regarding creation of Management Information System to streamline their public service delivery and prepare notes regarding the end to end action related to creation of the MIS.

Assess the system requirements in consultation with the departments and suggest potential IT solutions based on both technical and implementation suitability;

Technical assistance to translate departments requirement by designing techniques for the most efficient and cost-effective and sustainable IT solutions;

Provide insights on the micro and macro aspects of the MIS design, costing for the same, technical and technological aspects required and a detailed note on the plan of action.

Oversee the development of the MIS in close coordination with the developer and the departments.

Development and implementation of Information Management systems and strategies

Design, develop and manage databases, spreadsheets and other data tools; understand, document, and ensure the quality of high-value humanitarian data for accuracy, consistency and comparability; consolidate operational information on a regular schedule to support analysis.

Produce and update information products such as reports, charts and infographics by turning data into graphical products to convey messages and a storyline; develop advocacy materials including posters, presentations and other visual materials.

Manage content on relevant web platforms, provide overall quality control for the platform and ensure content is current, comprehensive and follows relevant metadata standards; work with external counterparts on related web platforms such as agency and departments, to facilitate cross-site search and interoperability.

Facilitation of knowledge building and knowledge sharing.

Review of the existing Management Information Systems and provide suggestions for improvisation

Assess existing hardware, recommend and specify modifications/additions to the hardware, and ensure software and hardware compatibility.

Physical networking has to be included with interface with the internet. Access mechanisms and security should be defined and documented.

Follow-up with implementing partners for resolution of issues, eradicating bugs;

Tracking and facilitating upgradation of the IT solution as and when required;

Manage and track data and ensure data security; - data quality(output)

Coordinate with implementation partners for performance guarantee;(performance standard met is the output, functionality)

Ensure uptime of the system;

Provide technical inputs during User Training (Train the Trainers);

Software Documentation;

Making tools for analytics and report as and when required

Create tools for survey analysis, analytics and visualization of the information etc

Coordinate the internet of things on behalf of the State digital strategy

Guide the State on application of Geographic Information System into the project monitoring and support in linking the schemes, public service delivery etc with the cartographs

Support the centre in management of the SDG Dashboard and linking it with all departments for systematic reporting

Regularly examine the existing IT systems, track flow of data and recommend changes/Upgradation etc. to make the system more effective for its optimum utilization and in line with emerging technologies;

Assisting in the development of, and migration to, new platforms the legacy data from the existing systems;

Liaise with concerned departments for smooth functionality of the IT systems at different levels, resolution of system related issues, and eradication of bugs, provide clarifications to the states on system based queries etc;

Liaise with the concerned departments on the system maintenance and Upgradation, if required;

Manage and track data and ensure data security;

Perform the role of the Administrator for the IT enabled systems in consultation with the concerned departments;

Support the state governments in developing strategies for the roll-out of the Sustainable Development Goals agenda:

Advise CPPGG on social media platform creation and driving the communication strategy

Undertake the training need assessment and support required for effective and timely implementation of the IT systems at national and state level;

Prepare User Manuals, training module, plan and organize training of various stakeholders at national and state level for effective use of the IT solutions;

Assist in generating reports to meet the reporting requirements of various stakeholders.

Any other responsibility assigned by the CEO, CPPGG
Required Skills and Experience
Education:
Minimum Bachelor's degree in information technology, Computer Science, Hardware & Software Engineering or any other closely relevant subject.

Master's is desirable
Experience:
A minimum of 5 years of relevant working experience, including experience in developing online MIS/GIS/Web Design.

Experience on one or more of the following software: MS-Office, advanced MS-Excel, database management using MS-Access, SQL server and/or MySQL, Adobe Illustrator, Adobe InDesign, Arc GIS, Power BI and/or Tableau, Google Forms/KOBO/ODK/Survey Monkey.

Knowledge of Drupal, PHP, ASP programming and format encoding is an asset.

Experience in graphic design, multimedia and products branding an advantage. Experience in the design and development of surveys, including user requirements, form design, survey implementation, data entry, data cleaning and analysis an advantage;

Experience in designing, developing websites, as well as database driven web applications.

Experience in troubleshooting Java and android based applications

Experience of working in the State Government or other international development organization will be an asset.

Good communication, interpersonal and presentation skills, with an ability to work in a multi-cultural environment

Previous work experience with government agencies is desirable.
Language Requirements:
Fluency in written and oral English and Hindi.
Remuneration
Remuneration package is INR 119,175/- per month (taxable). UNDP also offers additional benefits which include medical insurance coverage and limited pension reimbursement for contract holder and encourages work life balance to its employees.
For more information please check the Link
Latest Fellowships
Latest Grants
Latest News
© Renalysis Consultants Pvt Ltd