Back to the Job Listing
Post a Job announcement
Advertise with us
Online store
Subscribe our Weekly Newsletter
More Jobs
---------------------------------------------
CSR Engagement Officer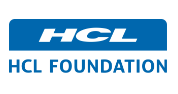 Organization: HCL Foundation
Apply By: 21 Jul 2019
Location: Noida(Uttar Pradesh)
Position: CSR Engagement Officer
Location: NOIDA
About HCL Foundation
HCL Foundation (HCLF) was established in 2011 as the CSR arm of HCL Technologies. It is a value-driven not- for-profit organization, that strives to contribute towards national and international development goals, bringing about lasting positive impact in the lives of people and on the planet, through long term sustainable programs, implemented in full engagement with HCL's own employees. HCL Foundation's core values are Credibility, Transparency, Accountability, Outreach to the Unreached, Sustainability & Scalability.
The foundation aims to alleviate poverty and achieve inclusive growth and development. Active community engagement ensures optimal long-term gains and upward accountability. HCL Foundation works through Life Cycle Based, Integrated Community Development Approach with thematic focus on Education, Health, WASH, Skill development & Livelihood, Environment and Disaster Risk Reduction & Response. Child protective strategies, inclusion and gender transformative approaches remain central in all initiatives of HCL Foundation, thus ensuring comprehensive development.
Our integrated approach places the communities at the very center of our efforts. We believe in the power of collective action and work closely with communities, both in urban and rural geographies in India, as well as globally. Recognizing them as active citizens who script their destiny, we see them as partners in change rather than passive beneficiaries.
Presently HCL Foundation is implementing four flagship programs, namely HCL Samuday& HCL Grant – Rural Development initiatives, HCL Uday – an Urban Development Initiative and Power of 1 – HCL's volunteer engagement program. Details for all these programs can be found on our website – www.hcl.com/hclfoundation
Recently, HCL Foundation has also introduced 3 new initiatives- Harit – the Green Spaces Initiative, Project Clean Noida, and the HCL Foundation Academy.
The position listed below is under HCL Foundation's Flagship Program called 'Power of One' by HCL Foundation
About 'Power of One' by HCL Foundation
Engaging HCL Employees in Community Development and Nation Building
Power of One (Po1) is the backbone for HCL's employee led Corporate Social Responsibility, and one of the key flagship programs of HCL Foundation. It is HCL's Powerful Employee-Volunteering and Payroll-Giving Program aimed to inspire and engage HCL employees towards 'giving back' to communities around them.
Power of One was introduced with the idea that 1 hour, 1 day or 1 week of community service and a voluntary contribution of₹ 1 per day can make a huge difference in people's lives and can go a long way in making a significant impact in the society. It is the contribution by each individual at HCL that powers "Power of 1". More than anything it is a platform created by HCL Foundation to further their contribution to nation building as proud HCLites.
The funds collected through Power of One are used to support meritorious students through long term scholarships for excellence in academics and sports. These students belong to families of HCL's support staff and HCL Foundation supported communities. As of date, 172 academic scholarships and 50 sports scholarships have been awarded across 6 locations.
Besides the monetary contribution, a lot of employees also volunteer for the various community service initiatives in India. Our HCL Community Champions have shown great commitment towards all volunteer-based activities of HCL Foundation and have clocked over 1,00,000 volunteering hours. Many of them are now leading various initiatives in the urban communities under HCL Uday. HCLites extend their support to vulnerable communities through various initiatives such as tree plantations, women empowerment, creating awareness on health, hygiene, water and sanitation, and providing humanitarian assistance in times of natural calamities, leadership skill training (child participation), life skill training for adolescents, exposure visits, awareness rallies, celebrations, sports training, self-defense and child protection sessions; celebrations in schools, hygiene sessions, life skill training for students, exposure visit, school quality mapping, quiz competitions, sports training, and child protection training.
Owing to the positive response shown by HCLites to the program and based on the requests from employees who have shown keen interest in donating more than just ₹1. HCL Foundation introduced the option to donate ₹2 and ₹5 as a payroll contribution option in October 2018.
Currently, 38,000+ employees, on an average, donate INR 1/2/5 per day towards the social and economic upliftment of vulnerable communities, under the 'Power of One' program. The contributions go a long way in making a huge difference to those in need.
Engaging Employees in Power of One:
HCL Foundation team adopts different tools and means as part of a continuous campaign to engage employees in Po1. Apart from digital outreach, face-to-face actions such as floor walks, meetings, registrations or enrollment drives during big or small events are done to increase contribution. The team plans different employee engagement activities theme-wise (Environment, Health, Livelihood and Education) and communicate those plans with employees, every month.
Vacancy Details
Position: CSR Engagement Officer
Location: Noida
The CSR Engagement Officer will work under the Employee Engagement Lead to meaningfully engage the employees of HCL in its various projects under its flagship Program - Uday and Power of One.
This position will be responsible for:
1. CSR Engagement related
Create and implement a comprehensive and sustainable employee engagement strategy which is aligned to the vision, mission and projects of HCL Foundation

Planning, developing and delivering the organisation's employee communication strategy, and calendar of activity to support and increase the level of employee engagement

Ensuring alignment of the employee engagement plan with the larger HR strategy of the organization

Create and implement a comprehensive strategy to increase the Power of One Contributions and employee engagement

Lead the development and implementation of new technology-driven platforms for engaging employees in CSR

Plan and execute annual budgets with detailed proposals, timelines and innovative strategies to increase employee engagement through weekly volunteering activities, internal events and large scale events Pan India.

Maintain database of all employees being engaged in various volunteering activities of HCL Foundation with all important parameters.

Ensure Child Protection measures during weekly activities, internal and external events.
2. CSR program quality related
Work with NGO Partners to successfully embed employee engagement in their projects though a structured action plan, such that the quality of CSR program gets further enriched

Measure the outputs and outcomes of the employee engagement aspect under various projects of HCL Foundation and monitor thematic impact created by employee volunteering week on week
3. CSR communication related
Support the communications team in designing internal and external communications such as mailers, newsletters, press notes, blurbs, stories for events and programs etc. for the purpose of communicating critical information to employees.

Develop reasonable understanding of the working of HCL Technologies, in order to leverage support from the employees in most meaningful ways

Ensure technology integration for efficient and effective engagement of employees in CSR activities as well as tracking of volunteering hours and impact

Develop employee recognition strategies including evaluation and recommendations for rewards and recognitions.

Keeping up to date with good practice and developments in internal communications & engagement, leveraging external networks wherever appropriate

Support HCL Foundation Project Teams in on ground project implementation, events wherever required.

Present HCL Foundation to all new joiners during induction and other important forums.

Responsibilities also include, but are not limited to, supporting other HCL Foundation projects, assisting the HCL Foundationteam, as assigned, in developing and implementing policies and procedures, carrying out the objectives of the department, as well as providing recommendations on new programs and ensuring engagement of employees as mentors and implementers.
Attributes and Experience:
Minimum 3-4years of experience in development sector, CSR space, preferably in CSR engagement and promoting volunteerism.

Management & organizational skills: well organized and able to coordinate a wide range of concurrent activities, prioritizing workload effectively to meet deadlines. Self-motivation to act independently and also to work collaboratively in a team.

Communication skills: people person with flexibility and adaptability to respond to changing circumstances.

Computer Literacy: High proficiency in Microsoft Office (especially Word, Excel, PowerPoint and Outlook).

Ability to comprehend large data-sets.

Fluency in English and Hindi is a must.

Experience of managing complex and time-sensitive processes.

Experience in program management, volunteer engagement and networking.
Qualifications and Skills:
Bachelors/ Masters in Social Work/ Management or related fields with adequate qualifications in Management Studies at Master/ Post Graduate level (MBA/ MSW etc.). Master/ Post Graduation level of education is mandatory.

Excellent management and organizational skills along with strong quantitative skills.

Program and Database Management.

Flexible, self-motivating, able to manage multiple tasks efficiently, and team player.

Ability to deal with unstructured and changing environments.

Excellent verbal and written communication skills.
Salary Range: Salary commensurate with experience.
Latest Fellowships
Latest Grants
Latest News
© Renalysis Consultants Pvt Ltd