Back to the Job Listing
Post a Job announcement
Advertise with us
Online store
Subscribe our Weekly Newsletter
More Jobs
---------------------------------------------
City Project Coordinator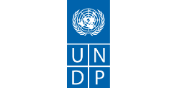 Organization: UNDP
Apply By: 22 Jul 2019
Location: Mumbai(Maharashtra)
About the organization
The United Nations Development Programme (UNDP) is the United Nations' global development network. It advocates for change and connects countries to knowledge, experience and resources to help people build a better life for themselves. It provides expert advice, training and grants support to developing countries, with increasing emphasis on assistance to the least developed countries. It promotes technical and investment cooperation among nations. It works with local governments to meet development challenges and develop local capacity. It works internationally to help countries achieve the Sustainable Development Goals (SDGs).
About the Project
The GOI-UNDP DRR programme is envisaged to support Central and State Government programmes and initiatives by providing critical inputs that would enhance the efficiency and effectiveness of the efforts in Disaster Risk Reduction. The programme strives to strengthen the institutional structure to undertake Disaster Risk Reduction activities at various levels including risks being enhanced due to climate change and develop preparedness for recovery
Duties and Responsibilities
Assist in day-to-day coordination of City level activities as required for implementation of Climate Risk Management in Urban Areas through Disaster Preparedness and Mitigation;

Ensure consultation with various stakeholders with regard to project implementation which includes: facilitating timely decisions on project management issues such as budget structure, annual work planning, financial management including advance of funds, generation of utilization certificates, implementation issues, audit and follow-up, find opportunities to harmonize and rationalize ongoing governmental procedures and UNDP rules, implementing monitoring, evaluation and research strategy, assessing development outcomes vis-à-vis city level planned targets and identifying and documenting policy lessons for replication and up-scaling at the state/city levels;

Help in drafting technical notes, letters, reports and other materials as required with respect to project implementation and also in the formulation of new proposals;

Assist the District/City level administration, Project Coordinator and UNDP Resilience portfolio in interfacing with other vendors and responsible parties in connection with implementation of the project activities as may be suggested by UNDP and flag deviations from the approved time schedules and delivery of outputs;

Participate in the Steering Committee meetings of the project

Support in complying with other requirements advised by MHA and UNDP insofar as it relates to the City level activities;

Coordinate the activities carried out by the subcontractors of the projects in the city;

Contribute to effective qualitative and quantitative reporting and arrange appropriate documentation and dissemination of information;

Contribute to Knowledge management initiatives under the project;

Coordinate the other activities of the UNDP Resilience portfolio in Maharashtra and provide timely updates to the Project Coordinator (Resilience), UNDP

Organize and participate in technical and monitoring consultations as per UNDP requirements;

Review Letter of Agreements (LOAs) and comply with all the requirements including release of funds as per the approved schedule;

Any other related tasks assigned by the Energy and Environment Unit.
Required Skills and Experience
Recruitment Qualifications
Education: Post Graduate degree in, social sciences, disaster management, geography, environment, management or relevant disciplines
Experience:
Overall 5 years of experience required

Experience of working in the field of Disaster Management & climate change is desirable

Experience of working with the Government will be an added advantage
Language Requirements: Excellent knowledge of written and spoken English and Hindi is essential. Marathi is desirable
Other Skills
Good communication, drafting, skills.

Good managerial skills, proficiency in general office automation, computers and IT enabled skills.
Remuneration: Remuneration package is INR 77,809/- per month (taxable). UNDP also offers additional benefits which include medical insurance coverage and limited pension reimbursement for contract holder and encourages work life balance.
For more information please check the Link
Latest Fellowships
Latest Grants
Latest News
© Renalysis Consultants Pvt Ltd