Back to the Job Listing
Post a Job announcement
Advertise with us
Online store
Subscribe our Weekly Newsletter
More Jobs
---------------------------------------------
Contractor - Child Protection Data and Monitoring Systems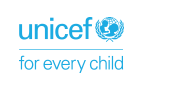 Organization: UNICEF
Apply By: 23 Sep 2019
Location: New Delhi(Delhi)
About the Organization:
UNICEF works in Across 190 countries and territories to protect the rights of every child, everywhere, every day, to build a better world for everyone. UNICEF has spent 70 years working to improve the lives of children and their families. Defending children's rights throughout their lives requires a global presence, aiming to produce results and understand their effects. UNICEF believes all children have a right to survive, thrive and fulfil their potential - to the benefit of a better world
Job Title: Contractor to provide Technical Support for Strengthening Child Protection Data and Monitoring Systems
Purpose of Assignment:
Under the overall supervision of the Child Protection Specialist, the proposed consultancy has been designed to provide support for strengthening the internal and external monitoring systems by working with UNICEF programme specialists, national and state governments, implementing partners and other stakeholders. S/he will support CP sector's need for better data to measure outcomes for children which is critical for scale-up and system strengthening.
The consultant will provide professional expertise and assistance in information/data collection, data analysis, programme process monitoring and preparation of corporate and donor reports.
Main Responsibilities and Tasks:
Support in rolling out national monitoring system for child protection services.
In collaboration with national and state colleagues, map the current and proposed data collection initiatives related to admin data systems by government and other stakeholders in the area of Child Protection.

Support in developing feasible options for pursuing an integrated Child Protection Management Information System, including feasibility, time frame and budgets for implementation.

Based on the agreed option, support in developing Functional Requirements Specification for the design, development and implementation of an integrated Child Protection Information Management System (CPIMS) and Juvenile Justice Information Management System (JJIMS).

Coordinate and provide quality assurance during the systems development and deployment phases of CPIMS and JJIMS.

Support the national and state governments in rolling out the system across the states and districts by extending necessary technical and capacity building support.
Contribute in operationalizing large-scale community level monitoring systems for tracking progress of UNICEF supported/facilitated programmes
Provide technical support as necessary to identifying and adjusting a set of programme performance indicators for various UNICEF supported multi-state programmes.

Provide technical support to ensure that monitoring system are in place and that key annual programme indicators are tracked and analysed, including those related to partnerships initiative, and provided regularly to the Child Protection section to guide programme and management decisions.

Carry out data collection and analysis from field visits, standardising them across programmes, to feed into to programme performance monitoring.

Keep tracking of follow-up action based on management decisions resulting from Country Office performance monitoring.

Compile monitoring information/data and make them available to CP section.
Strengthen the reporting mechanisms and improve the quality of corporate and donor reports
Contribute to the preparation of management reports (e.g., relevant sections of the annual reports), drawing on monitoring and analysis of key management indicators.

Assist in the preparation of reports on systemic issues, good practices or any other analysis or data related to programme implementation; as well as good practices in partnerships and collaborative relationships.

Support in data compilation, analysis and reporting against indicators for donor reports
Estimated Duration of Contract (Part Time / Full Time): Full-time contractor 11 months contract
Qualifications:
Education: University degree in demography/statistics/population studies/management/sociology or another relevant social science field
Work Experience:
A minimum of 8-10 years of professional experience in data analysis, monitoring, research, evaluation

Experience in child protection related areas is highly desirable.
Technical Knowledge and Skills:
Understanding of data analysis, monitoring, research is required.

Exposure to large scale datasets like NFHS, Census is required.

Experience of using SPSS or other statistical packages is desirable.

Demonstrates good writing and editing skills

Experience in working with Government or UN agencies is preferred.
Languages: Fluency in English, Hindi (written and verbal) is required
Competencies:
Communication

Working with people

Drive for results

Analyzing

Applying technical expertise

Learning and researching
To Apply:
Your online application should contain three separate attachments:

A Cover letter explaining the motivation for applying and also explaining how the qualifications and skill-set of the candidate are suitable for this position (to be uploaded online)

Curriculum Vitae (CV) (to be uploaded online)

A financial proposal indicating deliverable-based lump sum fee as per template attached below. Please do not forget to specify your name in the file and include your signature, while saving. (To be uploaded under financial proposal section).
Closing Date: Mon Sep 23 2019 23:55:00 GMT+0530 (India Standard Time)
For more information please check the Link

Latest Fellowships
Latest Grants
Latest News
© Renalysis Consultants Pvt Ltd