Back to the Job Listing
Post a Job announcement
Advertise with us
Online store
Subscribe our Weekly Newsletter
More Jobs
---------------------------------------------
Coordinator - Communications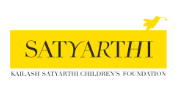 Organization: Kailash Satyarthi Children's Foundation (KSCF)
Apply By: 31 Jul 2019
Location: New Delhi(Delhi)
About the organization
The Kailash Satyarthi Children's Foundation (KSCF), set up by Nobel Peace Laureate, Mr. Kailash Satyarthi, is a global thought leader for prevention of exploitation and violence against children. KSCF works for the creation of a child-friendly world through direct interventions and programmes, research and capacity building, and campaigns for the mobilization of mass support and behaviour change.
Role
The Communications Coordinator will develop website content, manage social media on a daily basis, write for key publications, and gather stories and photos of beneficiaries that document the work of the KSCF and its projects. This position is an active part of the Communication team, representing the KSCF in various roles inside and outside of the KSCF as well as becoming involved with other department projects and events as necessary.
The Communications Coordinator position is reporting to the Director of Communications. This position is responsible for supporting the Director of Communications in executing the communications strategy and developing rich content for the KSCF.
Responsibilities
Independently responsible for writing content for key organizational, publications under the guidance of Communications Director including:

KSCF newsletter, which is a component of the direct mail program, twice a year

Annual Report.

Brochures, fact sheets, etc.

Write press releases and send them to appropriate press outlets as needed. Maintain press list with accurate contact information.

Analyzing and reporting impact of communications on organizational success.

Design and write for ads, flyers, banners, brochures, fact sheets, event signage, invitations, etc. as needed.

Develop and write public relations strategies for KSCF events and announcements as needed.

Write e-Newsletters for donors based on a calendar developed by the Director, and ensure that eNews stories connect to existing or new pages on the website.

Execute social media strategy for the KSCF.

Develop video content for use on the website and in social media.

Develop new content and maintain website. Write new stories, create new pages, and solicit updates from other departments.

Work with website design vendors to implement design changes to the website.

Conduct frequent interviews to be used for newsletters, direct mail, website, press conferences, etc.

Work with entire Development team to achieve the KSCF's fundraising goals.

Help establish and maintain internal communications to keep staff informed of the work of the organization.
Qualifications
Graduate or Post Graduate degree in English Literature from a reputed University is essential.

Post graduate degree in Mass Communication and Journalism from a reputed University.

Minimum 3-4 years of experience in working in a similar capacity.

Proven experience in writing content and managing social media accounts.

Demonstrated ability to write strategic communications pieces for an organization, including press releases, newsletters, website content, etc. The individual must have strong interpersonal skills and have the ability to relate to other staff, volunteers, agency representatives, and the general public.

The individual must be self-motivated and committed to workplace participation and diversity with the ability to work as a team member.

Ability to juggle many projects and meet deadlines in a high-energy, fast-paced environment

Interest in Child Right and Child related issues.

Complete working knowledge of MS Office

Excellent written and oral fluency in English

Experience in producing digital communications materials

Knowledge of photo and video editing is desirable

Prior work experience in development sector will be an asset.
Skills & Competencies for the role:
Content writing: Ability to understand the concept and translate into crisp, compelling content

Creativity: Demonstrated creative skills that translate into social media messaging

Effective Time Management: Ability to optimize time, multitask and deliver tasks on time

Willingness to learn: Proactive willingness to learn new skills and software

Planning & Organizing Skills: Strong organizational skills that reflect ability to perform and prioritize multiple tasks seamlessly with excellent attention to detail

Influencing Skills: Ability to develop and manage relationships with and through others to persuade, convince and/or gain support in order to achieve strategic objectives

Interpersonal Skills: Ability to build relationships with internal and external stakeholders and partners

Adaptability: Proven ability to handle confidential information with discretion, be adaptable to various competing demands, and demonstrate the highest level of client / community service and response

Problem Solving: Demonstrated proactive approaches to problem-solving with strong decision-making capability

Working under Pressure: Proven ability to work under pressure and deliver tasks on time
For more information please check the Link
Latest Fellowships
Latest Grants
Latest News
© Renalysis Consultants Pvt Ltd