Back to the Job Listing
Post a Job announcement
Advertise with us
Online store
Subscribe our Weekly Newsletter
More Jobs
---------------------------------------------
Fundraising Specialist (Acquisition)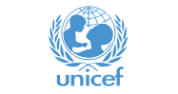 Organization: UNICEF
Apply By: 17 Jul 2019
Location: New Delhi(Delhi)
About the organization
The fundamental mission of UNICEF is to promote the rights of every child, everywhere, in everything the organization does — in programs, in advocacy and in operations. The equity strategy, emphasizing the most disadvantaged and excluded children and families, translates this commitment to children's rights into action.
Job Description
Purpose for the job:
Under the general supervision of the Fundraising Manager, Individual Fundraising, the incumbent will be responsible for providing strategy, implementation and technical oversight, recommendations, planning and evaluation of fundraising strategies with the objective of acquiring new quality individual donors. This includes managing and overseeing a variety of individual fundraising channels and the strategic development of new initiatives to maximize the growth of new monthly pledge donors and the related net income.
Key function, accountabilities and related duties/tasks:
Develop and oversight of effective acquisition strategies across channels, utilizing and maximizing a variety of fundraising techniques to drive new pledge donor as well as meet agreed targets and achieve net income. This includes scoping and testing of new channels and initiatives as well as analyzing and evaluating individual fundraising opportunities with the objective of identifying new additional, sustainable high-volume income streams and diversifying acquisition activity.

Source and manage agencies, contractors and suppliers engaged to support the donor acquisition program ensuring that they perform at high standards. This includes briefing, and motivation of outsourced staff or others representing UNICEF such as Face to Face (F2F) fundraisers and telemarketers. Drive performance in order to ensure deliverables are met.

Collaborate with relevant internal and external partners to ensure appropriate management of acquisition to maximize results.

Participate in the development and nurturing of partnerships with corporates, and other business supporting acquisition activities, including those providing pathways to pledge.

Enhance Private Sector Fundraising and Partnerships (PFP) efficiency and effectiveness through monitoring of inputs, local conditions and resources, and campaign implementation status.

Strategic development and oversight of investment fund applications, monitoring fund utilization and prepare required reporting in a timely and effective manner.

Mange the analysis of collected donor data and information and preparation of monitoring progress reports; draft changes in PFP work plans relevant to acquiring individual donors and the identification of required budget, supplies and equipment.

Oversee other project documentation, assuring accuracy and consistency with established rules, regulations and plans of action, especially in agreed strategic plan which ensures maximum effectiveness of fund availability from new donors as well as maximum diversification of risks.

Supervise, oversee and monitor Officer(s), Assistant(s) and/or consultants(s).
Qualifications:
Education:
Advanced (Master's) university degree in Marketing, Business Administration or closely related fields is required.
Experience:
Five years of relevant professional work experience in acquiring new individual customers/donors through managing various channels and suppliers. Experience in managing Face to Face and Telemarketing agencies preferred. Fundraising experience will be a preference.
Language Requirements:
Fluency in English is required. Knowledge of another official UN language or local language of the duty station is considered as an asset.
For more information please check the Link
Latest Fellowships
Latest Grants
Latest News
© Renalysis Consultants Pvt Ltd