Back to the Job Listing
Post a Job announcement
Advertise with us
Online store
Subscribe our Weekly Newsletter
More Jobs
---------------------------------------------
Global Strategies Program Advisor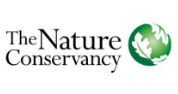 Organization: The Nature Conservancy
Apply By: 17 May 2019
Location: New Delhi(Delhi)
About The Organization:
Founded in 1951, the Nature Conservancy is a global conservation organization dedicated to conserving the lands and waters on which all life depends. Guided by science, the organization create innovative, on-the-ground solutions to our world's toughest challenges so that nature and people can thrive together. Nature Conservancy is tackling climate change, conserving lands, waters and oceans at unprecedented scale, providing food and water sustainably and helping make cities more sustainable. One of their core values is commitment to diversity.
Job Description:
Role:
Forestry and Land Use Manager to provide technical and programmatic support to our Lands program in India. We seek someone with a good understanding of technical, institutional and market aspects of forestry, and particularly agroforestry, in the Indian context. The position will directly support the Lead - India Lands Program in advancing the organization's forestry-related strategies with a strong focus on agroforestry.
The person in this role will utilize advanced tools, techniques and methods to provide technical and programmatic support related to forestry and land uses in various ongoing and new projects, including establishing field projects in Central India. The Manager will also contribute to a variety of cross-cutting research and analysis efforts related to forest protection and restoration for benefiting people, nature, and climate. The Forestry and Land Use Manager will also cultivate partnerships with the relevant government agencies, industry, civil society organizations, and academic/research organizations. This is a 2-year project-based position with the TNC India program with possibility for renewal.
Essential Functions:
The Forestry and Land Use Manager will support different components of our Lands work, including: establishing a forestry field projects, providing technical support to other Lands projects; collecting data and relevant information from online/published sources; conducting field studies as and when required; carry out scientific analysis of ecological or socio-economic data; building relationships with and interacting with local community members, farmers, government officials, industry and other relevant stakeholders to get support for the work; and help write technical and project reports. The person should have experience of working in integrated teams.
Responsibilities & Scope:
Develop and implement forestry projects in line with The Nature Conservancy's Shared Conservation Agenda to achieve positive environmental, economic, and social outcomes.

Contribute to place-based and pan-India forestry projects and analyses, including conducting research, writing reports, providing technical guidance, and broadly disseminating information internally and externally.

Manage assigned field projects. Collect, collate, and analyze data on the status of agroforestry in different parts of India, including key challenges faced by different stakeholders.

Study different agroforestry clusters in the country to understand the reasons for their development.

Identify and engage potential partners (research, field intervention, policy engagement, technical agencies, etc.) for implementing the identified priority interventions.

Develop concept notes and project proposals to obtain funding for the identified priority interventions.

Carry out project implementation activities in a timely manner and within budget as per the work plans of the assigned projects.

Carry out value chain analysis of selected agroforestry products.

Provide support to farmer producer organizations.

Organize stakeholder consultations, roundtable discussions and other meetings as per requirements of different projects. Prepare agendas and minutes of the meetings.

Act as a technical liaison within and outside of the organization. Attend various forestry-related meetings and workshops.

Work with the Conservancy's Communications Team to develop and disseminate various communication products related to projects.

May supervise staff on a project basis.

Frequent travel domestically and/or internationally.

May work in variable weather conditions, at remote locations, in difficult and hazardous terrain, and under physically demanding circumstances.
Qualifications and Experience:
Minimum Qualifications:
Bachelor's Degree in forestry, resource management, rural management, environmental studies, or other related field and at least 5 years of experience or equivalent combination of education and experience.

Experience designing and implementing forest conservation strategies and projects.

Experience leading and working with cross functional teams.

Experience synthesizing, interpreting and communicating scientific information and writing summary reports for a wide range of audiences

Experience working and communicating with a wide range of people.

Excellent communication skills and fluency in English and Hindi.
Desired Qualifications:
Master's degree in forestry, resource management, rural management, environmental studies, or other related fields.

At least 10 years of relevant experience in progressively responsible positions.

Experience of working in Central India, especially Chhattisgarh, Madhya Pradesh and Maharashtra.

Experience of working on all key aspects of agroforestry – technical, institutional and market.

Multi-language skills and multi-cultural or cross-cultural experience.

Specialized training in advanced computer applications related to GIS, statistical analysis, project management, etc.

Experience of preparing project proposals and project management experience.

Experience of carrying out project monitoring and evaluation.

Experience of preparing technical and project reports

Experience of undertaking desk- and field-based research and carrying out scientific analysis of collected data.

Published work, including peer reviewed publication.

Ability of use common word-processing, presentation, spread-sheet, database and email software applications.
How To Apply: To apply to position number 47569, submit resume (required) and cover letter separately using the upload buttons. Click "submit" to apply for the position or "save for later" to create a draft application for future submission.
For more information please check the Link
Latest Fellowships
Latest Grants
Latest News
© Renalysis Consultants Pvt Ltd