Back to the Job Listing
Post a Job announcement
Advertise with us
Online store
Subscribe our Weekly Newsletter
More Jobs
---------------------------------------------
Head of Regional Procurement Hub - South Asia and Afghanistan Directorate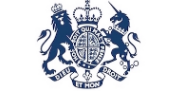 Organization: British High Commission
Apply By: 07 May 2019
Location: New Delhi(Delhi)
About the Organization:
The British High Commission in India maintains and develops relations between the UK and India. It provides services to British nationals living in and visiting India. The British High Commission Notaries and documentary services.
Job Description:
Role:
Job Subcategory: Procurement
This position offers the opportunity to play a leading role in the delivery of procurement services and best practice across the South Asia and Afghanistan Directorates Europe (SAAD).
The successful applicant will be required to provide procurement/commercial capability and direction to the SAAD Regional Procurement Hub based in Vilnius. They will have experience in procurement of goods, services and works in all category areas. They will also be responsible for maintaining operational performance through embedding expertise within the Regional Hub and ensuring value for money and benefits through competitive tendering and effective contract management. The successful candidate will also ensure that the Commercial team is effective, motivated and supported to deliver FCO procurement policy at a local level and successfully deliver great customer service to posts.
Responsibilities:
Collaborating and Partnering (30%):
Represent the Regional Procurement Hub at Corporate Service Management, Commercial and other regional meetings.

Work with Hub regional stakeholders to build a common understanding and support for delivery of Commercial business objectives, including supplier optimisation and Global Procurement Card/non-cash implementation.

Develop and maintain relationships with other key stakeholders within the SAAD network, including Department For International Development and other Government Departments.

Working with Commercial Policy Teams in the UK to develop and implement standardised policies and processes and ensure compliance across the region. Working with other Regional Procurement Head's to make joint recommendations for improvements and share best practices.

Be active member of the Senior Management Team at Post including attendance to a variety of committees, feeding in on policy and suggesting improvements.

Identifying need of and working with Stakeholders in development of Category Management plans on a Regional/Global level.
Delivering a quality service (30%):
Monitor Procurement Hub performance, including through KPIs.

Provide training on procurement process, ensuring full compliance with regulatory and auditory requirements.

Identify sourcing strategies and opportunities to mitigate risk and drive value for money.

Plan appropriate sourcing strategies that meet compliant timelines and contract renewal dates.

Promote a culture that identifies and tackles fraud and deception.

Develop the procurement leads' capabilities to enable them to take on more strategic elements of procurement.
Delivering at Pace (20%):
Closely monitor and steer procurement activity within the Hub, ensuring effective reporting of Key Performance Indicators.

Convey a positive approach in keeping the Hub efforts focused on priority areas and giving credit to individuals and teams as appropriate.

Ensure workloads are planned and that priorities are managed.

Work with stakeholders to provide advice direction and assurance on all procurement and commercial issues.
Achieving Commercial Outcomes (20%):
Working with stakeholders, identify more effective methods of contracting, including regional/Pan India solutions as appropriate.

Work with Facilities Management Client Unit (FMCU), Estates & Security Directorate (ESD) to identify more effective and intelligent ways of managing the FCO platform.

Identify and understand any local legal and commercial limitations / constraints to help deliver agreed outcomes.

Ensuring commercial activities delivered by the Region are compliant to Procurement Policy
Qualifications and Experience:
Education:
University Degree or equivalent in Procurement, Supply Chain, Business, Economics, Finance or similar field.
Experience & Skills:
5+ years of direct procurement and 2+years of team management experience.
Language requirements:
Language: English
Level of language required: Proficient user (Advanced/Master)
Required competencies:
Collaborating and Partnering, Achieving Commercial Outcomes, Managing a Quality Service, Delivering at Pace
Desirable qualifications and skills and experience:
MCIPS or equivalent certification
To Apply: Please note applications without below mentioned (a), (b) and (c) will not be considered.
Complete the Online Application Form

Attach a detailed CV

Complete the motivation segment and the competence based questions in the Online Application Form
For more information please check the Link
Latest Fellowships
Latest Grants
Latest News
© Renalysis Consultants Pvt Ltd