Back to the Job Listing
Post a Job announcement
Advertise with us
Online store
Subscribe our Weekly Newsletter
More Jobs
---------------------------------------------
Immigration Assistant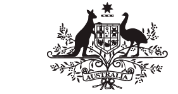 Organization: Austarlian High Commission
Apply By: 31 Jul 2019
Location: New Delhi(Delhi)
About the Organization:
The Department of Foreign Affairs and Trade (DFAT) role is to advance the interests of Australia and Australians internationally. This involves strengthening Australia's security, enhancing Australia's prosperity, delivering an effective and high quality overseas aid program and helping Australian travellers and Australians overseas. The department provides foreign, trade and development policy advice to the Australian Government. DFAT also works with other Australian government agencies to drive coordination of Australia's pursuit of global, regional and bilateral interests.
Job Description:
Agency: Home Affairs
Title: Immigration Assistant
Classification: LE2
Section: Immigration
Reports to: (title) Team Leader
Role:
The duties of the Immigration Assistant positions are varied and, under routine direction, they can include data entry and management, mail handling, file creation and management and responding to client inquiries by email and phone. Immigration Assistants are required to use some judgement in interpreting and applying legislation, instructions and guidelines, and in selecting and applying appropriate methods and processes. As an effective team member they contribute to the efficient delivery of services to clients and contribute to the overall development and review of work practices and procedures.
Responsibilities:
Accurately record data for visa application processing and/or integrity analysis.

Open and process mail.

Assemble and maintain file records and ensure data integrity in hard copy and electronic systems, including of files and documents delivered to post by the Service Delivery Partner.

Answer client email inquiries relating to visa requirements, escalating complex inquiries, as necessary.

Assess basic visa application criteria (such as fee payment requirements) and make recommendations to decision-maker.

Undertake basic and routine verification checks of documentation lodged by visa applicants, including by telephone and correspondence.

Correspond with clients regarding routine visa requirements.

Receipting of application charges.

Know and uphold What We Value, the APS Values, the APS Code of Conduct and other relevant professional codes of ethics and practice and WHS requirements.
Qualifications/Experience:
Experience: Applicants with previous experience working within an Embassy or High Commission environment will be given preference.

Language: Good knowledge of written and spoken English is essential and skills in a regional language (e.g., Nepali, Bangla, Punjabi, and Gujarati) are desired.

Knowledge: Competence in the use of computers is required and a basic knowledge of commercial computer software is desirable, as the job primarily involves computer-based work.

Skills & Abilities: Must have good interpersonal skills and a strong commitment to Home

Affairs' client service principles and standards in order to support the day-to-day operations of the Department of Home Affairs
How to apply:
Start your application by clicking the "begin" button.

Login to an existing account or reset your password

Preview Application Form
For more information please check the Link
Latest Fellowships
Latest Grants
Latest News
© Renalysis Consultants Pvt Ltd