Back to the Job Listing
Post a Job announcement
Advertise with us
Online store
Subscribe our Weekly Newsletter
More Jobs
---------------------------------------------
India Consultant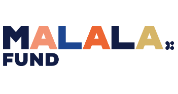 Organization: Malala Fund
Apply By: 30 Jun 2019
Location: New Delhi(Delhi) (Bihar) (Uttar Pradesh)
About Malala Fund
Registered as a public charity in the U.K. and U.S., Malala Fund is working toward a world where all girls can learn for 12 years and lead without fear. We advocate for resources and policy changes needed to give all girls a secondary education. The girls we serve have high goals for themselves — and we have high expectations for leaders who can help them. We invest in developing country education leaders and frontline organisations — the people who best understand girls in their communities — in regions where most girls are missing out on secondary school. We amplify girls' voices. Malala Fund is building a movement of young education activists who, like Malala, speak truth to power around the world.
Position Summary
The successful candidate will support the strategic direction of Malala Fund's advocacy, programmes and communications work in India. They will advise on current work and support the development of new work through identifying strategic opportunities and sustaining and forging partnerships with organisations and individuals to advance Malala Fund's work. The consultant will monitor key Malala Fund projects and help facilitate and grow a network of education advocates that advances opportunities for girls to complete a full course of free, safe, quality education. They will help to identify and realise opportunities to bring the influence of this network and Malala Fund as an organisation to bear on the cause of girls' education. They will bring experience that strengthens Malala Fund communications at state and national levels and helps to foster new advocacy and funding partnerships.
Responsibilities And Tasks:
National and Regional Advocacy - Work with Malala Fund advocacy team and grantees to support the development of national and state-level advocacy strategies. - Coordinate grantee partners collaboration to plan and implement shared advocacy objectives. - Share information and evidence from grantees and other sources from India with Malala Fund Advocacy team to help inform the organisation's global advocacy. - Foster relationships with a network of national policy-makers and decisionmakers and associated key influencers. - Identify opportunities to link grantees' work with key government departments where relevant, to support wider systemic change. - Coordinate closely with other organisations, networks and coalitions engaged in education to deliver on specific advocacy or campaign deliverables.
Programmes and Grants
Cultivate an informal national network to help identify competitive grantee candidates.

With input from Malala Fund staff, lead development and implementation of a plan for the phased expansion of Malala Fund's geographic footprint in country.

Help to onboard grantees, monitor progress, and convene and lead regular meetings with grantees.

Work with staff to convene annual regional grantee meetings and support grantee participation at global events.

Help to identify organisations to provide training or expertise on advocacy, communications and media outreach to grantees; support implementation.

Assist potential grantee organisations to develop funding proposals that are in support of the shared strategic objectives.

Reporting to Malala Fund staff, support administration of grants, including reviewing and commenting on progress reports and ensuring accurate and timely reporting.

Liaise regularly with grantees to monitor and report on activities, including conducting periodic site visits, liaising closely with Malala Fund staff.
Communications and Development
Help build rapport with local media and vendors to promote grantees and Malala Fund.

Support communications about Malala Fund programmes and advocacy.

Work with the communications team to collect stories of girls in grantee programmes.

Provide regular updates about scheduled and actual grantee media presence.

Identify potential supporters and partners who can help fund Malala Fund's work in India.
Qualifications And Experience:
Work Experience
Minimum of a Bachelor's degree or equivalent degree in a related field

Minimum of 5 years of related work experience in education, advocacy, community development, and/or gender

Experience developing and implementing advocacy strategies using a wide range of tactics and approaches

Experience managing programmes and a proven track record of partnership development
Desired Knowledge, Skills and Abilities:
Fluency in written and spoken English (highlight languages known in application) and excellent communications skills

Ability to relate with individuals from a variety of cultural backgrounds across different time zones; high degree of diplomacy

Strong work ethic, organisational skills and the ability to be self-directed

Solid judgement and problem-solving skills with proven attention to detail, accuracy, and quality

Versed in child protection standard and best practices.

Strong commitment to the Malala Fund's mission to empower girls through education
For more information please check the Link
Latest Fellowships
Latest Grants
Latest News
© Renalysis Consultants Pvt Ltd