Back to the Job Listing
Post a Job announcement
Advertise with us
Online store
Subscribe our Weekly Newsletter
More Jobs
---------------------------------------------
Individual Consultant- Regional Project Coordinator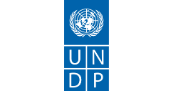 Organization: UNDP
Apply By: 06 May 2019
Location: Bhopal(Madhya Pradesh)
About the Organization:
The United Nations Development Programme is the United Nations' global development network. Headquartered in New York City, UNDP advocates for change and connects countries to knowledge, experience and resources to help people build a better life for themselves.
Job Description:
Project:
The UNDP project signed with the Department of MSME, GoMP on 28th January 2016 Agreement on Building an institutional structure to provide marketing support and capacity building for Entrepreneurs under the "Mukhyamantri Yuva Udyami Yojana" from year 2016 to 31stMarch 2019. The project activities were developed and designed to give Training on General Management and Specific Sector issues. Support in resolving the Banking related issues. Support and guidance was also given to entrepreneurs with regards to release of subsidies and other entitlements under the scheme of MYUY. Keeping a close check on the claims of the subsidies from the Branch to the Nodal Banks was another major activity under the existing project.
The project aimed to provide relevant, context specific training and hand-holding support to entrepreneurs and build their capacities in relevant areas of entrepreneurship development and marketing. The support includes design and delivery of focused training module for the entrepreneurs, development and dissemination of in-depth analytical reports on key problems faced by the entrepreneurs and provide a state-wide platform for knowledge management and experience sharing for all the entrepreneurs in the state. The project aimed to strengthen the entrepreneurship ecosystem in the state with all the relevant stakeholders – bankers, government, technical agencies, training institutions and entrepreneurs working on a common platform leveraging their respective strengths.
Objective of the upcoming Project:
The project extension aims at applying the learning's from the existing project. The activities successfully undertaken within the project tenure shall be replicated. The interventions which worked during the project like the Sector Specific Training, undertaking Techno Economic Evaluation and Handholding support provided to the beneficiaries will be implemented with more rigor.
Role:
The Regional Project Coordinator will work under the guidance and/or supervision of the State Project Coordinator, MYUY. The RPC will primarily be responsible for implementing the project activities in the allocated district. The RPC will be exclusively responsible to timely disseminate the tasks given by the Project Monitoring Unit (at state level)in close coordination with the District Trade and Industry Center (DTIC). The PRC will prepare and submit the Monthly progress report of the tasks accomplished to the reporting officer as well as the respective Department senior officials at DTICs and Zonal offices. S/he will undertake any other task assigned by the State Project Coordinator and / or Head of the State Office UNDP, MP.
Responsibilities:
Program reporting:
Prepares periodic progress reports on activities, outputs and outcomes to meet internal UNDP requirements and for the Government of Madhya Pradesh.

Monitors and manages documentation of the implementation process and analytical learnings from the implementation to inform effective scale up

Maintain data base of the assigned District/s and monitoring reports
Evaluation and Dissemination:
Seek necessary approval from the concerned authorities - PMU/UNDP State Office/MSME Department for carrying out research studies and monitor field work as may be undertaken under the projects in the State

Coordinate with UNDP State Office and MSME Department and other agencies for dissemination of study findings with State level stakeholders;

Assist the PMU in preparing/developing project dissemination tools (reports, case studies, flyers etc.) in coordination with the Department.
Advocacy and Relationship Development:
Develop and maintain relationships to be part of relevant forums at state level including taking responsibility for coordinating activities with similar programs in the state implemented by UNDP and/or MSME Department.

Brings visibility and sensitizes decision makers to relevant emerging issues

Uses the opportunity to bring forward and disseminate materials for advocacy work

Support UNDP State Office to liaise with state and district and regional level government functionaries of MSME departments and others as needed
Building and managing strategic partnerships:
Identifies common interests and goals and carries out join initiatives with partners

Makes effective use of resources and comparative advantage to strengthen partnerships
Client Orientation:
Demonstrates an understanding of client / partner / donor perspective and strives for high quality client-oriented services

Establishes smooth relationship and enabling environment between clients and service providers
Other Functions:
Implementation of policy changes at district level with support from MSME.

Provide a comprehensive monthly report in specified electronic format to the PMU/MSME Department, and the outcomes in terms of achievements, problems identified, and solutions worked out etc.

To clear the Certified Credit Counsellor (CCC) Exam conducted by IIBF in the link (http://www.iibf.org.in/certificate_exam_schedule.asp?tab=ac-3) within six months after joining

To clear any other exams as and when advised by UNDP.

Demonstrates ability to generate innovative, practical solutions to challenging situations

Any other specific task assigned by the Head of State Office, UNDP, MP.
Qualifications and Experience:
Education:
Post Graduate in Graduate in Business management, Rural Development, Project Management, Banking, Finance, Economics, Entrepreneurship Promotion, Capacity Building, Organizational Behavior, Public Administration, Communications, from recognized university.
Experience:
Relevant experience of 3 years in development sector

Experience in small enterprise development, conduct of training programmes, coordination with banks, marketing of SME products and counselling for SMEs will be and added advantage.

Experience of having worked in Banks, MFIs, NBFC would be an added advantage.

Having cleared CAIIB Part-1 and/or Part-2 will be an added advantage.

Relevant experience of working in Madhya Pradesh would be added advantage.

Relevant experience of working with any state government would be added advantage.
Competencies:
Displays cultural, gender, religion, race, nationality and age sensitivity and adaptability;

Demonstrates integrity and ethical standards.

Excellent writing and oral skills in English and Hindi.;

Should be competent in use of computers/laptops.

Well conversant in use of internet, email, Word, Power Point, Excel is e
Documentation required for application: Updated CV, indicating all past experience from similar projects, as well as the contact details (email and telephone number) of the candidate. At least three (3) professional references, one of which should be under whom last/current service has been rendered.
For more information please check the Link
Latest Fellowships
Latest Grants
Latest News
© Renalysis Consultants Pvt Ltd