Back to the Job Listing
Post a Job announcement
Advertise with us
Online store
Subscribe our Weekly Newsletter
More Jobs
---------------------------------------------
Intern Breakthrough Project - Gender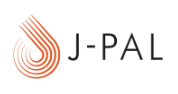 Organization: The Abdul Latif Jameel Poverty Action Lab
Apply By: 31 Mar 2019
Location: Panipat(Haryana) Rohtak(Haryana) (Haryana)
About the Organization:
The Abdul Latif Jameel Poverty Action Lab (J-PAL) is a global research center working to reduce poverty by ensuring that policy is informed by scientific evidence. Anchored by a network of 171 affiliated professors at universities around the world, J-PAL conducts randomized impact evaluations to answer critical questions in the fight against poverty.
Job Description:
Project Description:
Despite two decades of rapid economic growth and social transformation, outcomes for women in India are considerably worse than those for men. Especially in North India, gender discrimination is rampant. The state of Haryana has some of the most skewed sex ratios in the country: 830 girls per 1000 boys. Girls attend school for fewer years, marry young and have children quickly, while adult women face persistent barriers to labor force participation, decision making and mobility outside home.
Attitudes associated with gender potentially have a large role in addressing discrimination. Breakthrough, a human rights organization, developed a comprehensive and innovative gender attitude change program targeting adolescent female and male students. Breakthrough implemented the two-and-a-half-year pilot program between 2014 and 2016 for students from grades 7-10 in 150 government schools across four districts of Haryana. Through teacher training, interactive classroom sessions, youth clubs, school activities and a media and communications campaign, the program aimed to create awareness of gender discrimination, change dominant gendered perceptions and promote gender equitable attitudes, with the goal to positively influence a wide range of short and longer term behaviors related to girls' education, mobility, work, marriage, fertility and family planning.
In order to assess the impact of this intervention, J-PAL South Asia is conducting a randomized evaluation in 314 schools across Sonepat, Panipat, Rohtak and Jhajjar districts in Haryana (150 schools in which Breakthrough ran the program and 164 schools where it did not). The first endline for the study was completed in 2016, which showed encouraging results. The second endline is ongoing, and is designed to assess whether the positive results persist over time and translate into changes in objective behaviour.
Role and Responsibilities:
Managing survey teams in the field: work together with the RA to resolve issues arising from the field, conducting monitoring visits and quality checks, careful and clear documentation on any changes in the instrument or protocols

Ensuring the project follows the agreed timeline and meets key milestones

Coordinating with the Admin/Finance team on contracts/payments

Cleaning the data being collected for quality-checks, and reporting any issues to the team
Qualifications and Experience:
Education : Bachelor's and Master's
Language Requirement : English and Hindi
Length of Commitment : Less than one year
Complete the J-PAL/IPA common application. After completing a brief registration, choose the Intern job category, then select "Intern, Breakthrough Project (Gender) - J-PAL South Asia" and include two letters of recommendation, cover letter and CV.
For more information please check the Link
Latest Fellowships
Latest Grants
Latest News
© Renalysis Consultants Pvt Ltd