Back to the Job Listing
Post a Job announcement
Advertise with us
Online store
Subscribe our Weekly Newsletter
More Jobs
---------------------------------------------
Manager, Communications and PR - SHOPS Plus India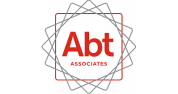 Organization: Abt Associates
Apply By: 20 May 2019
Location: New Delhi(Delhi)
Organization Overview
The International Development Division focuses on improving the lives and economic well-being of people in lower and middle-income countries. We command technical expertise in health, agriculture, climate change, food security and governance—as well as in international evaluation. Our multi-layered health portfolio includes policy, health promotion and disease prevention, health finance, and health systems management. In partnership with government clients and local experts, our high-quality programs in Africa, Asia, Latin America, and the Middle East are known for impact and innovation.
Opportunity
The Sustaining Health Outcomes through the Private Sector (SHOPS) Plus project in India is a four year (May 2016 – September 2020) initiative to increase the use of family planning (FP), maternal, neonatal and child health (MNCH) and tuberculosis (TB) treatment products and services among the urban poor by harnessing the potential of the private sector and catalyzing public-private engagement in nine states: Assam, Chhattisgarh, Delhi, Jharkhand, Madhya Pradesh, Odisha, Rajasthan, Uttarakhand and Uttar Pradesh. The project is implementing evidence-based interventions to change behaviors of beneficiaries and public sector health care providers using four approaches:
An integrated media platform for targeted messaging through diverse channels

Workplace interventions to sustainably reach underserved youth populations

Engagement among private and public sector networks to amplify messaging

Developing and testing innovations including technology-based systems to improve quality of service provision and chatbots for FP counseling
SHOPS Plus India is seeking a Manager, Communications and PR who will be responsible for development, management, and providing technical oversight of a persuasive communications and PR strategy and plan targeting the urban poor consumer for four of the project's components:
addressing the unmet need of young married couples

adoption of safer sex practices among unmarried youth

improving diarrhea management practices among caregivers of children under five

improving TB control and care through social and behavior change communications support to Central TB Division and through leveraging NUHM's platform and tuberculosis
S/he will ensure that messages to key audiences are disseminated through focused communication and PR campaigns to create desired project outcomes. S/he will work in sync with the Manager- Communications - Mass Media, Manager-Communications- New Media to ensure seamless execution of the overall communication objectives. S/he will closely work with the project's technical, operations and research teams to ensure the roll out of the communications and PR plans and related technical integrity of the project.
Key Roles and Responsibilities
Assist the Director, Communications, in developing an integrated communications and PR strategy for the four project components that promotes project messages

Work closely with the creative agency to create communication campaigns across the project's components

Work with Manager-Communications (mass media) and Manager-Communications (new media) to translate the overarching communications campaign idea into communications and PR strategy and activities

The PR components include media monitoring, media management, PR stories, crisis management, etc.

Along with the Director- Communications and Director- Research, cull out research insights and translate them into briefing documents for the creative and PR agencies

Undertake field visits to gain consumer insights

Serve as an overall champion for the implementation of the communications and PR strategy and plan for the four project components

Assist in developing an annual work plan for communications and PR

Design and implement communications and PR campaigns through traditional media platforms, to address key barriers to the demand for family planning, child health and tuberculosis products and services

Implement an integrated communications and PR plan that promotes project messages through diverse platforms and achieves the objectives of the project

Write articles, digital posts, newsletter, case studies, etc. for the SHOPS Plus project. Write success stories for internal and external publications

Oversee news, multi-media, e-communications, editorial, publishing, information management and technology functions. Ensure consistent and coherent corporate and editorial style across all outputs including media and audiovisual material, publications, documentation, action and internal materials

Keep an organized database of photos (including source of the photos, due credit, etc.) and manage other print needs
Tracking and evaluation
Track communications and PR activities against plan and budget

Work with the creative and PR agency to have relevant reporting formats to track performance

Work closely with different teams

Director- Operations –Ensure synergies in the activities between the PR and activation agency managed by the SHOPS Plus Operations team

Director-Partnerships -to ideate and contribute ideas for forging partnerships along with the PR agency

Selected PR agency - Work closely with this agency to ensure the strategy, planning and implementation of the activities are implemented smoothly and timely

Along with Managers- Communications (mass media and new media), drive relevant conversations between the creative agency/digital agency and the PR agency to ensure synergies of thought process, strategy and to ensure smooth coordination and implementation

•

Work along with Director TB on production related activities for TB component

Liaise with Abt Corporate Communications and other SHOPS Plus communications staff

Other site office technical specialists and staff, as required
Preferred Skills / Prerequisites
Graduate/post-graduate (preferably marketing and communication) with 6 -12 years of experience in communications/PR

Excellent command over written and spoken English and working knowledge of Hindi is essential

Fluency in writing in English

Expertise in communication and PR campaigns implementation using variety of channels

Possess the ability to independently plan and execute complex tasks while addressing daily management details and remain organized and focused on long-term deadlines and strategy

Experience related to youth (18-29 years). Experience in engaging youth and deploying human centered design approaches

Experience of working with a creative/PR agency

Candidate should be able to work with cross-functional teams and external agencies

Possess the ability to influence decision-making

Public health expertise is preferred, though not essential

Willingness to travel to field locations. Frequency to be self-determined and will increase during activation roll out in field locations

Word and PowerPoint skills
Minimum Qualifications
(6+) years of experience and a master degree OR the equivalent combination of education and experience
For more information please check the Link
Latest Fellowships
Latest Grants
Latest News
© Renalysis Consultants Pvt Ltd